---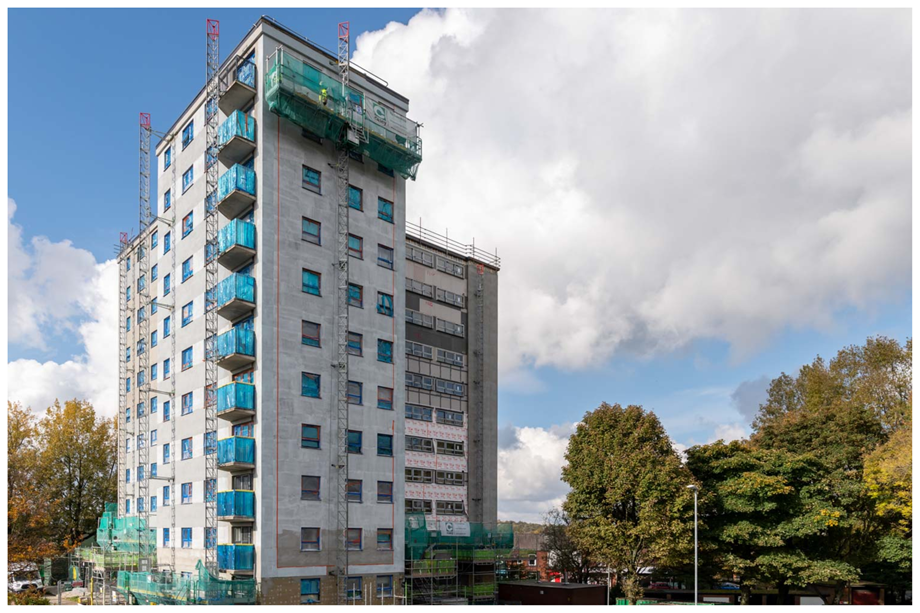 Continually improving our customers' homes to make sure we provide high quality, safe places to live is one of our main priorities  - we know how important this is to our customers.
As ever, the safety of our customers, staff and contractors is paramount and to deliver our planned investment for the next 12 months we are adapting our working practices in line with government guidance to minimise the risk of Covid-19. All work on your home will be delivered safely in line with these new practices and we'll explain them to you before the work begins.
This year we're investing £15.5m in five key areas. This will pay for:
Fire safety measures. We'll be replacing communal corridor fire doors in our blocks of flats and carrying out "fire stopping" works to contain any fire, should it occur in our homes, and stop it spreading. Work will begin in late summer 2020 and continue into 2021.
Work on our tower blocks. We're continuing with the refurbishment of the tower blocks Littlemoor House in Greenacres and Montgomery House in Hollinwood. This year we'll be replacing the external wall insulation and windows, which will help to provide more energy efficient homes leading to energy bill savings for customers. In 2021 we will also be starting the demolition of both Crossbank and Summervale House as part of our West Vale redevelopment programme – find out more on the West Vale web page.
Replacing roofs, windows and repointing over 500 of our homes. This work is to make sure that the structure of our properties remain sound, and our homes are safe and warm long into the future.
Work inside our customers' homes. We'll be replacing kitchens and bathrooms and rewiring homes, where these works are needed to provide homes which are fit for the future. We'll also continue to deliver our adaptations programme, replace boilers and invest in unoccupied properties to provide safe, warm homes which meet our customers' needs.
Improving communal areas in our neighbourhoods, to ensure they are places in which our customers feel proud to live, and carrying out our Stock Condition Surveys. We survey our homes every five years to assess their condition and help us plan where we need to invest money in our homes.
Who will carry out these improvement works?
Specialist contractors will be procured to complete the works. These will be managed by our Investment team to achieve the best quality and customer service during the delivery of the works.
How will I know if there is improvement work planned for my home?
Before any work takes place we'll get in touch with you to discuss what is involved, and we'll keep in touch with you throughout the project.
Where will you be carrying out improvement work in 2020/21?
The links on the right hand side of this page provide more information about improvement work planned for this financial year will take place. These pages will be continually updated as new works are confirmed.
Supply chain
Our Contracts team uses the online, OJEU compliant Delta procurement system to advertise our tenders.
The links on the right hand side of this page provide more information about the contracts which have been awarded during this financial year.
Get in touch
To find out more about our 2020/21 investment programme, get in touch with our Service Centre.
Email servicecentre@fcho.co.uk
Call 0161 393 7117