The Bread and Butter Thing
---
What is the Bread and Butter Thing?
We've partnered up with 'The Bread and Butter Thing' to provide an affordable food offer for our customers in need.
For just £7.50 per week, you receive three bags of shopping consisting of a fruit and veg bag, a store cupboard staples bag and a fridge bag, the value of which is at least £35 meaning a huge weekly saving. We're still in the early stages of providing this offer, it is currently available in the Sholver and Greenacres areas however we are expanding into other areas soon.
If you would benefit from our affordable food offer and would like to be considered for this scheme, please contact the Community Impact team using the details below.
Customer feedback
"I am really happy that you referred me to Bread and Butter as it's much more than I was expecting and for £7 it is well worth it so I would like to say a big thank you, it will help me and my family so much xx."
"I was really amazed with the service, it is well worth it!"
"Thanks for great food very well organised and thorough thank you all at TBBT."
"Wow... Wasn't expecting this much!"
"Hiyer... yes, it's a good thing... obviously, the foods are going to vary weekly, but from the 2 times I've had it, I'm well satisfied... also, with it varying, there are little treats that I wouldn't have bought at the stores, yoghurts.. cakes... Parma ham...it gives you a chance to try different foods...obviously, I don't like everything, but overall it's a good thing for lower income people to have 👍"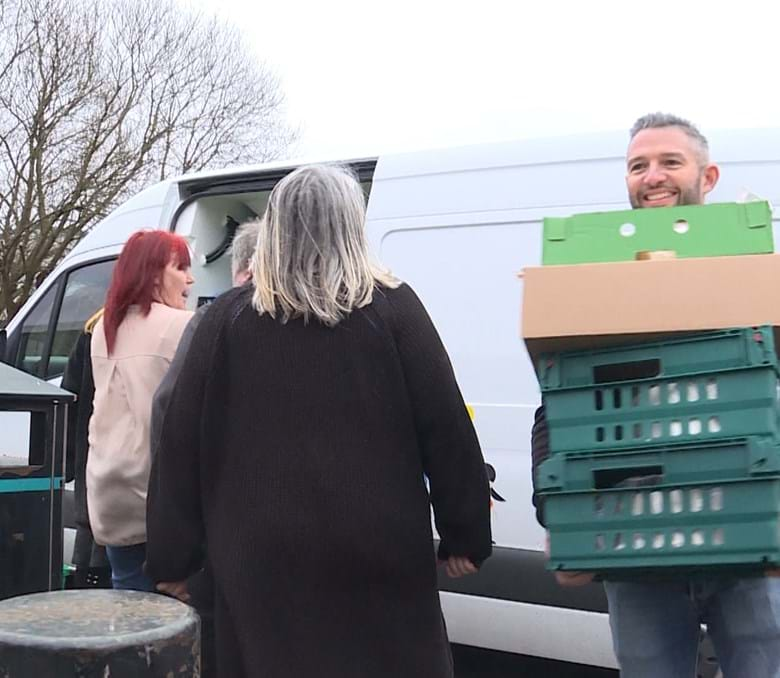 Want to be considered for The Bread and Butter Thing?
Get in touch with our Contact Centre who will refer you to our Community Impact team:
Telephone: 0161 393 7117
Email: servicecentre@fcho.co.uk