Energy efficiency improvements to 350+ homes 2023-2025
---
---
This year we're spending £5.4m on energy efficiency improvements to 350+ homes across the borough.
The investment has been made possible thanks to a £2.4 million grant from wave two of the government's Social Housing Decarbonisation Fund (SHDF), which aims to bring social housing stock currently below EPC C up to that standard, and we have also committed a further £3 million.
Read more about this investment programme.
Planned work:
Potential energy saving improvements to be delivered include:
Cavity wall
Loft insulation
New windows and doors
Solar panels
Measures will be carefully tailored to the needs of each home involved in the programme, to make the biggest impact on energy consumption.
Benefits for you:
Helping you save energy and money, this work will:
Boost homes' energy performance to a minimum of Energy Performance Certificate (EPC) band C.
Help households save around 30% on your energy bills.
Improve the quality of your home so it's fit for the future.
Here's what FCHO customers who have already had energy efficiency improvement work done have to say…
"I've definitely worried less with my bills as I used to worry so much about the winter bills. It was so expensive but has made so much difference. I'm actually saving money now."
"I know when I put my heating on now, the house stays warmer for longer when it's gone off, so the triple glazing and new doors are really making a difference to me." 

"The work was actually quite a breeze, very little disturbance. I think it took just a couple of days and there wasn't a right lot of mess."

When will we be carrying out work at your home?
We are writing letters to customers to let you know that our specialist contractor Parcor will contact you to arrange a convenient time to carry out an energy performance survey at your home.
After the survey has taken place, we will let you know what improvements have been recommended for your home and then consult with you before making a plan to carry out the work.
The energy efficiency improvement work will be delivered by our contractor Connolly.
Before work is carried out, Connolly's Resident Liaison Officer will make an appointment to visit you, get to know you, explain everything you need to know about the work.
What do you need to do?
Please book your energy performance survey with Parcor, so we can understand more about your home and your energy use.
Once we have agreed what energy efficiency improvements are most suitable for your home, it's really important that you allow us into your home to carry out this work, and we thank you for your cooperation.
All FCHO staff and contractors we work with always carry photo ID.

If someone visits your home claiming to be from FCHO or a firm linked with us, always check their ID. If you're still suspicious about them, call our Contact Centre on 0161 393 7117.
Start on site: May 2023
Completion: March 2025
Contractor: 
Energy performance surveys will be carried out by our contractor Parcor.
The energy efficiency improvement work will be delivered by our contractor Connolly Ltd.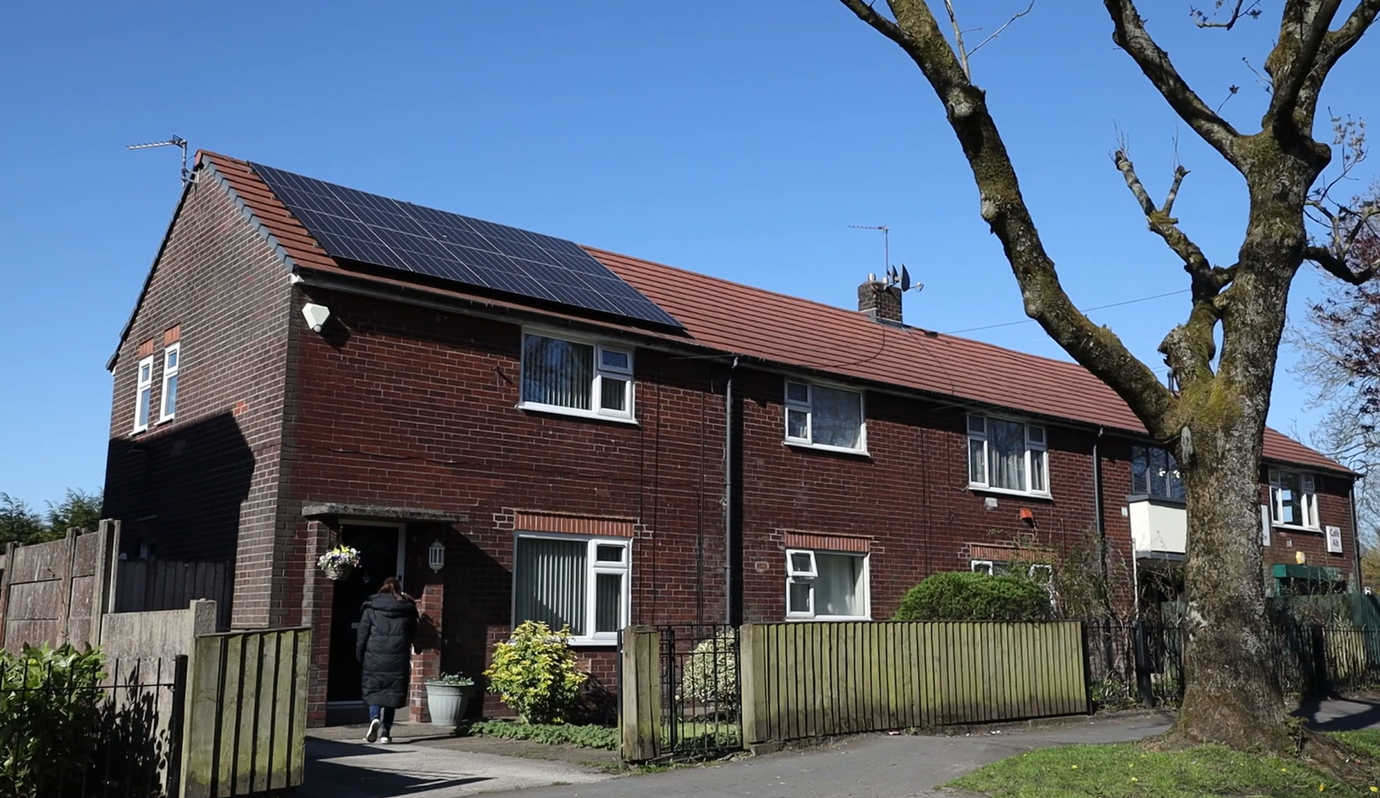 ---