Environmental Day helps to tackle waste and fly tipping in Derker
---
---
Free skips and kerbside waste collections to help customers get rid of rubbish and spruce up the street were the focus of our Environmental Day held on Shakespeare Road in Derker on Wednesday 20 November.
This is one of the initiatives we are piloting this autumn to help reduce the amount of rubbish dumped in neighbourhoods across Oldham and supports Oldham Council's Don't Trash Oldham campaign.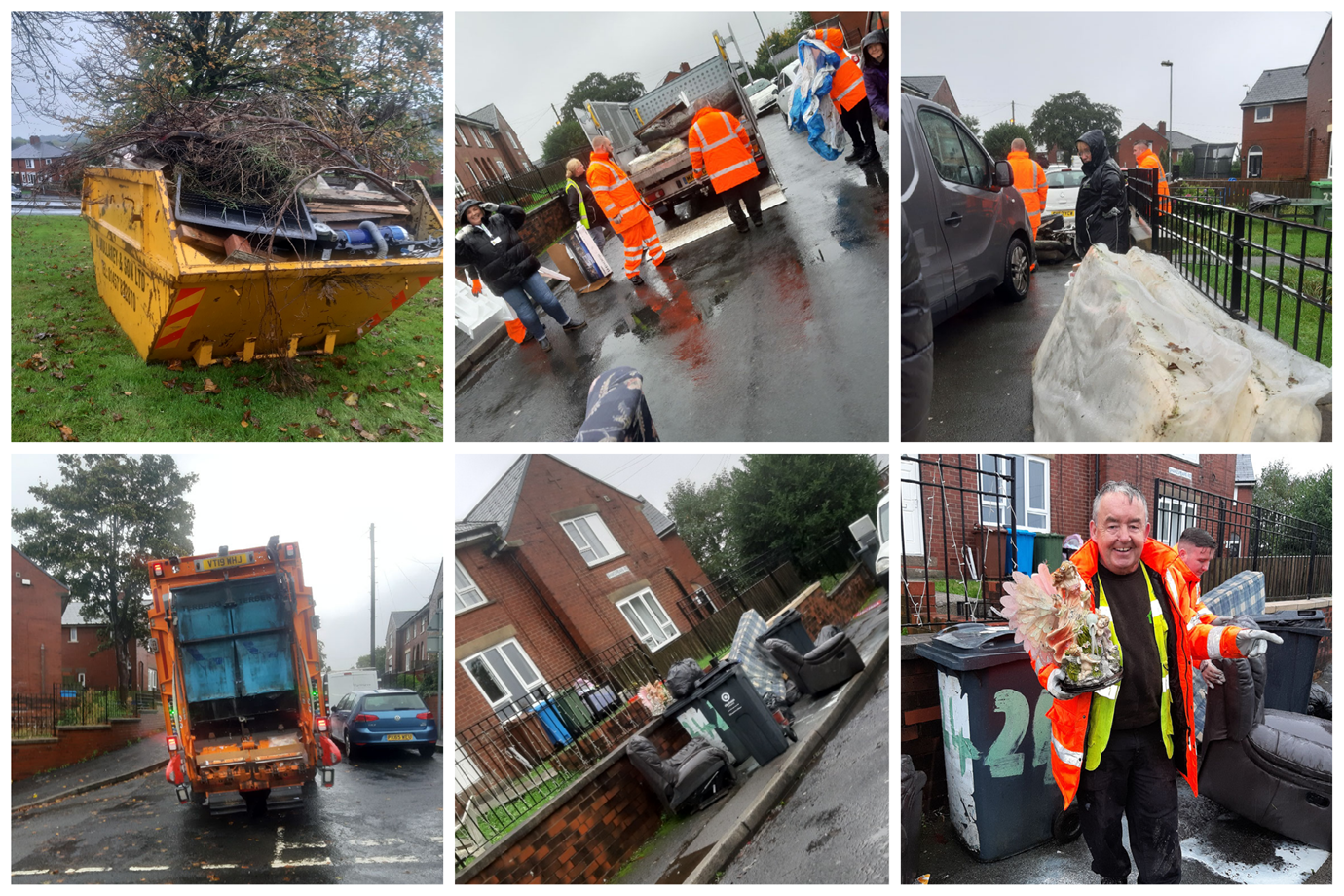 The session in Derker was designed to help tidy up the fly tipping hotspot, share information about recycling and pest control with customers and understand attitudes to disposing of waste. The findings from the session will help shape our approach to addressing fly tipping going forward.
Rachel Evason, Neighbourhood Coordinator for Derker said: "Our customer perception survey identified fly tipping as a cause of concern for residents in Derker and tackling it is in our Neighbourhood Plan for the area.
"We weren't blessed with good weather for the Environmental Day but it was great to see customers very positive about the session - the skips were filled to the top in no time and our Environmental Neighbourhood Care team was kept busy filling the van with items. It was also a good chance for us and Oldham Council colleagues to talk to locals about reporting pests, recycling and problems caused by putting waste in the wrong wheelie bins, as well as understand views on fly tipping and rubbish that will influence how we deliver our services in the future."
Read more about how we're supporting the Don't Trash Oldham campaign and tackling fly tipping hotspots across the borough this autumn.