Annarosa helps our customer out of nearly £3,000 worth of debt
---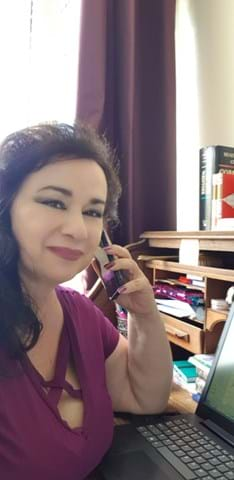 Coronavirus hasn't stopped our Community Impact Advisor Annarosa from improving lives in Oldham as she's recently helped one of our customers erase nearly £3,000 worth of debt!
Our customer, who is a single parent originally from Zimbabwe, now lives in Oldham with her two children. She works as a self-employed tutor helping non-English speaking children with school work, but hasn't been able to work since lockdown began.
She's faced some very difficult times, with the coronavirus outbreak only adding to her hardship, and along the way her water bills had mounted up to nearly £3,000. This is when she turned to us for help.
Annarosa assessed her financial situation and immediately signed her up to The Bread and Butter Thing affordable food service at our Wallshaw Street Hub. She also referred her to our Directions Team who has been helping her explore some different employment routes during lockdown.
The biggest relief for our customer came when Annarosa made an application to United Utilities Trust Fund – an independent organisation committed to helping people out of poverty and debt. After assessing our customer's situation, the Trust made the decision to eliminate her debt build up which lifted an immeasurable weight off her shoulders.
Lou Beardmore, Customer Services and People Director at United Utilities, said: "It's good to know that people in need were finding their way to the assistance schemes like the Trust Fund with the help of dedicated advisers like Annarosa, especially in the current circumstances.
"Coronavirus is touching everyone's lives and it's a worrying time for all of us. With 41 of the 100 most deprived areas in England right here in the North West, affordability was a huge issue for many people living in our region even before the lockdown started. We know that if customers are struggling to pay their water bills they are also likely to be struggling to pay other household bills and that spiralling into debt is one of the largest contributing factors to rising poverty.
"That's why United Utilities leads the way with the most extensive range of financial assistance schemes of any water company in the UK, from special tariffs through to grants and payment breaks. We work hand-in-hand with the money advice community, and last year helped set up the North West Hardship Hub, the first of its kind in the UK. The Hardship Hub helps money advisors find and rate the most appropriate schemes to meet their client's circumstances."
Our customer is absolutely over the moon with the outcome and can't thank Annarosa enough. She commented on how reassuring it was to have an officer from First Choice Homes Oldham there for her when she felt she was at rock bottom.
We're so proud to be able to make such significant improvements to our customers' lives. If you or someone you know would benefit from the support of our Community Impact Team, please get in touch with us by emailing communityimpact@fcho.co.uk or calling 0161 393 5488.
For more information about the United Utilities Trust Fund, visit www.uutf.org.uk