---
---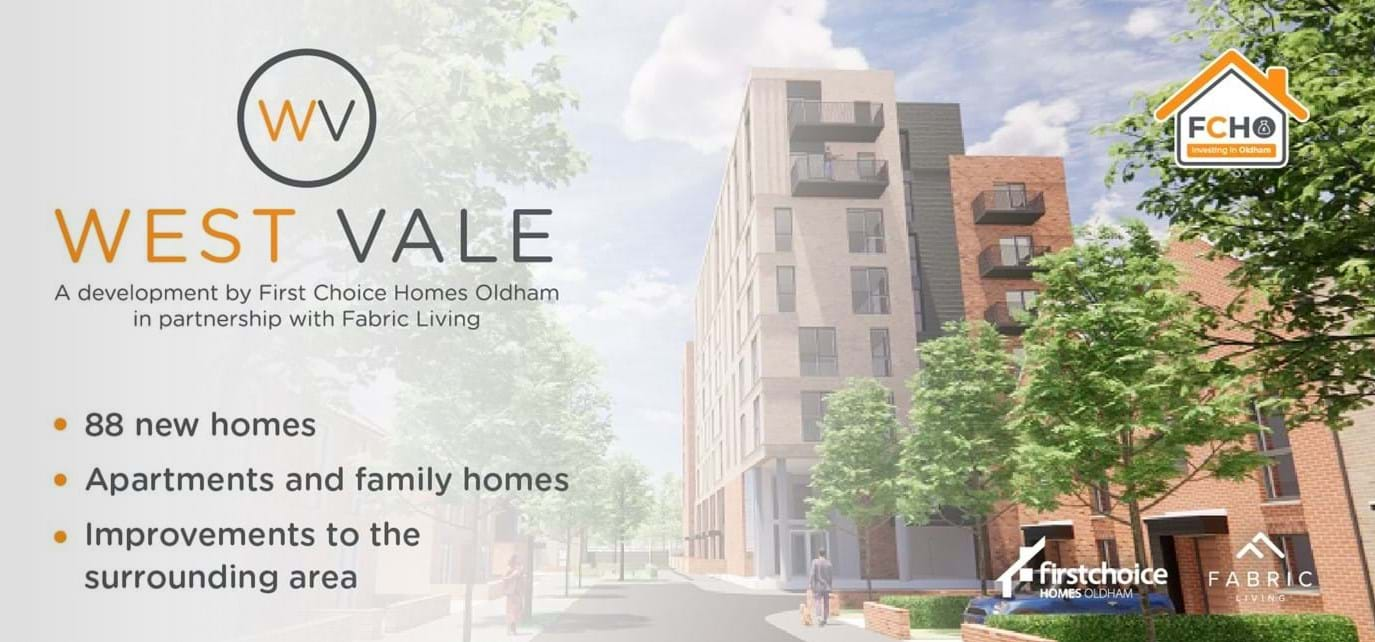 Vision
Located close to Oldham town centre, West Vale is set to be our new development right in the heart of Oldham. It will provide a range of high quality, affordable new homes in a vibrant neighbourhood where people, families and businesses can thrive.
Our aim for West Vale is to create around ninety new homes and improve the wider surrounding area to create a space in which our residents will feel proud to live.
Homes are being designed to meet the needs of people across Oldham and will range from one bedroom apartments to family homes. All will be economical to run, incorporate energy efficient design features and equipped to meet the needs of people who work from home, making the development fit for the future of our town.
West Vale will be a gateway to Oldham and is in a prime location for residents, with easy access to nearby amenities, Oldham Town Centre's shops and services and the local transport network.
The development is part of our plans to build 850 much needed new homes for people over the next six years.
---
This gallery reflects views of what the homes and area may look like: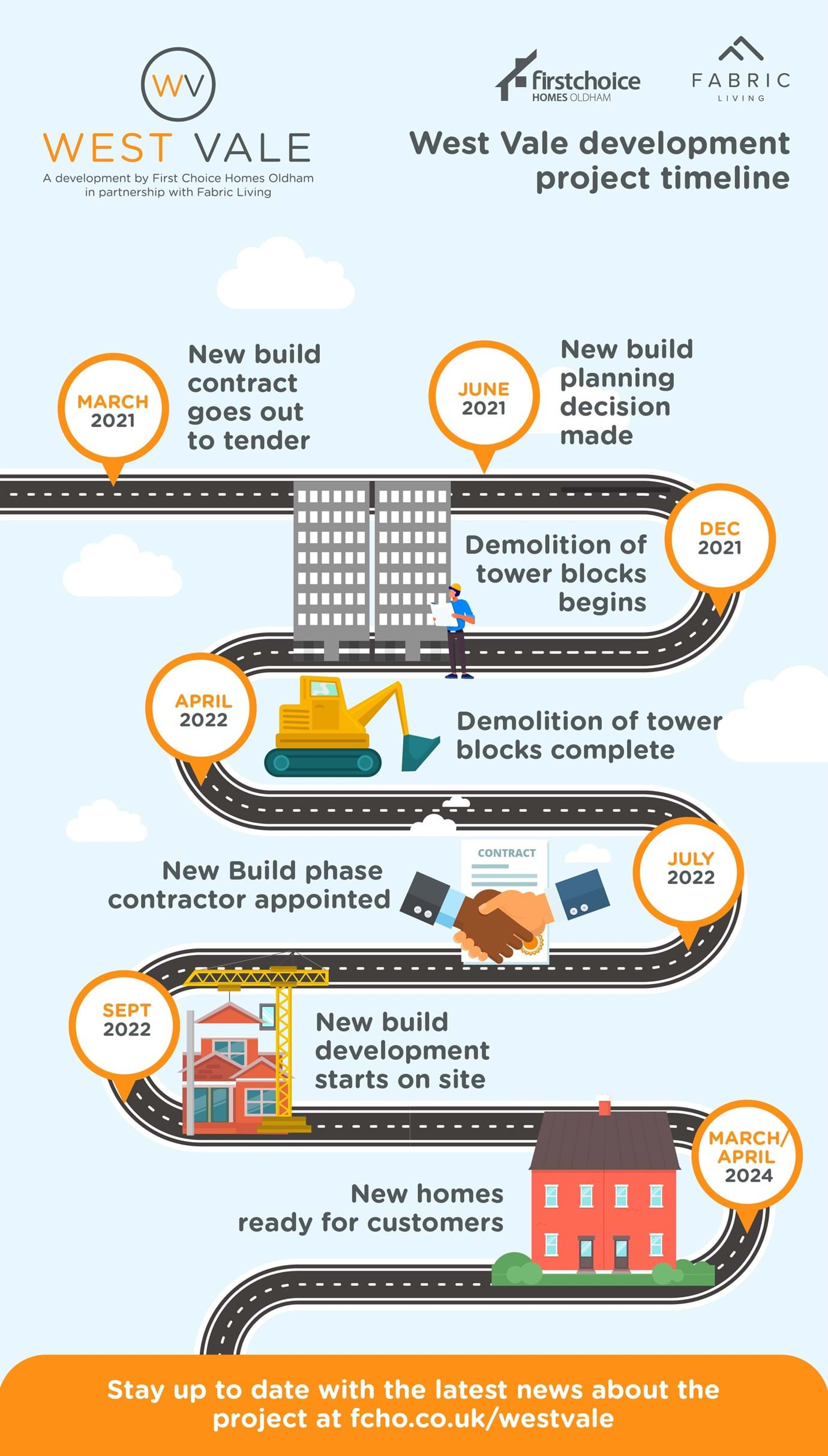 Latest updates on our West Vale project
---
---