Fire safety investment in blocks of flats with three or more storeys
---
---
Over the next 18 months we are investing £3.3million on fire safety measures in our blocks of flats with three or more storeys. This is to continue to keep you safe now and into the future.
Planned work
Fire stopping work to contain any fire should it occur in your homes, and stop it from spreading
Improved fire detection within your homes
New flat entrance doors in line with the new British safety standards.
Benefits for you: Improvements to your home to ensure it continues to keep you safe and complies with future fire safety legislation.
Start on site: August 2021
Completion: February 2023
Contractor: NEO Property Solutions
Contract cost: £3.3million
Which blocks of flats will we be working in? High rise blocks with three or more storeys
What do we need you to do? It's really important that you allow us into your home to ensure that everyone in your block benefits from these improvements, and we thank you for your cooperation.
All FCHO staff and contractors we work with always carry photo ID.

If someone visits your home claiming to be from FCHO or a firm linked with us, always check their ID. If you're still suspicious about them, call our Contact Centre on 0161 393 7117.
When will we be working at your block of flats? Work started at Littlemoor House in August 2021 and this is expected to be complete in November 2021.
Following this, the investment programme will take place across the remaining blocks of flats with three or more storeys.
We will contact you to let you know when work in your block will be underway.
Get in touch about this investment work
If you have any questions about the investment work, please get in touch with our Contact Centre on 0161 393 7117 or email servicecentre@fcho.co.uk.
We caught up with the team from our contractor, NEO Property Solutions to see what this phase of our Fire Safety Investment Programme means for you. Watch our video to find out.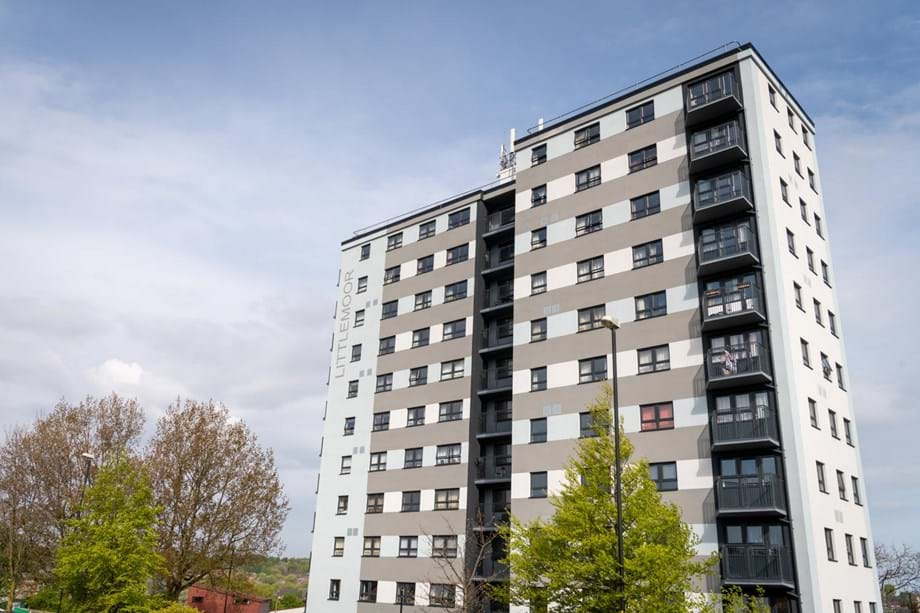 ---