We're welcoming residents to new low carbon development in Royton
---
---
We're welcoming new residents to our latest low carbon, affordable housing development, now work at our Radcliffe Street project in Royton is complete.
The £3.6m scheme, delivered in partnership with housebuilder, Lancet Homes, has turned a former brownfield site in Royton town centre into a modern development of 14 high quality, energy efficient, two and three-bedroom houses.
The build brings a boost to the number of affordable homes available locally, where demand outstrips supply, and is part of our ambitious development strategy to bring forward 1,100 new homes across a range tenures in Oldham and surrounding areas 2020-2026 to help meet housing need and improve the lives of local people.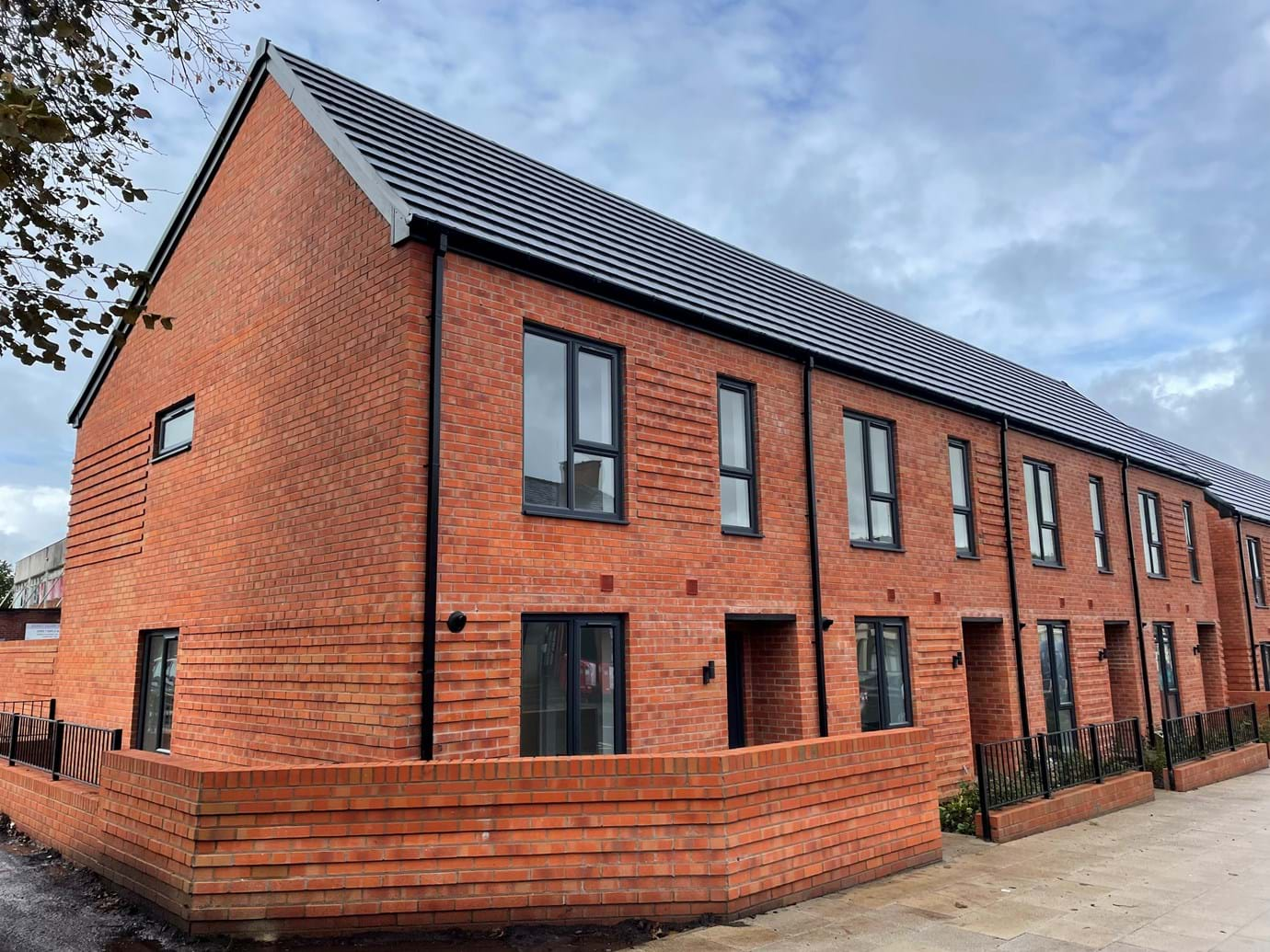 Our Radcliffe Street project received £621k of Homes England funding and comprises five two-bedroom houses for affordable rent, set at no more than 80% of local market rent. These homes have been allocated to people on Oldham Council's housing register.
There are also six three-bedroom and three two-bedroom houses for shared ownership under our Fabric Living brand, helping local people to get a foot on the housing ladder at an affordable price.
As part of our ongoing work to cut carbon emissions and support customers to manage their energy bills, the homes are highly insulated and have achieved energy performance certificate (EPC) band B.
Each property also benefits from allocated parking and a rear garden for residents to enjoy.
Resident Lindsey White is among the first to pick up the keys to a new home at the development. After moving from private rented accommodation, she says this new place gives her and her family peace of mind:
"For me this is security and it's just perfect for us. The house is so nice and I've got a garden for my family to play in. It's brilliant and we can't wait to settle in."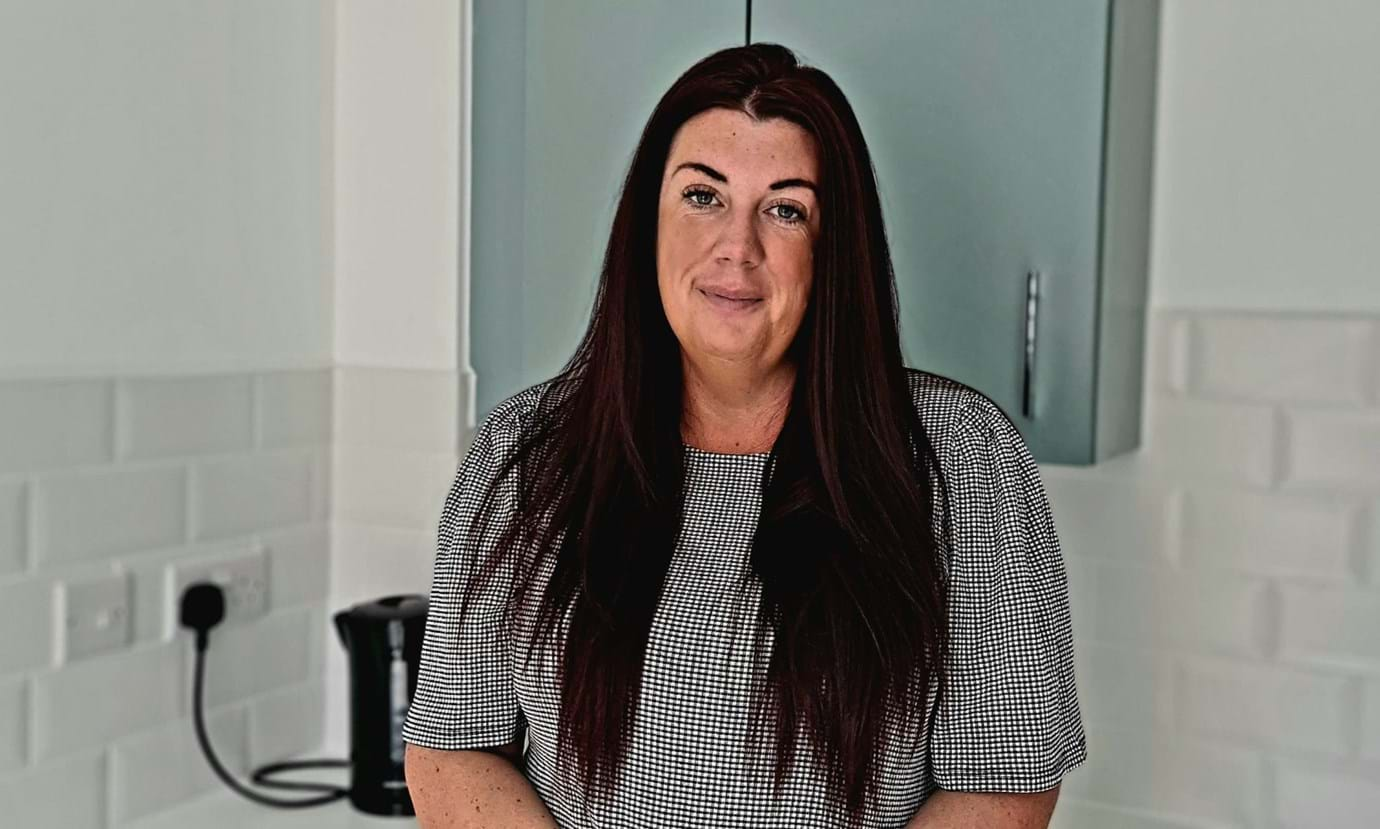 Joel Owen, our Director of Development said: "Mortgage rates, rising private rents and a chronic shortage of social homes mean affordable housing developments like this one at Radcliffe Street are more urgent than ever.
"That's why keeping up momentum on supply of highly energy efficient, great new homes is so important to us and I'm delighted to have worked alongside Lancet Homes to help make a positive difference to local people.
"This project takes us another step closer to achieving the targets in our development and sustainability strategies and I wish all the new residents well in their new homes."
Ben Scandrett, Group Surveyor at Lancet Homes said: "Lancet Homes are delighted to deliver this turnkey scheme of 14 new build affordable homes for FCHO. We're proud to deliver high quality, affordable and market housing developments throughout the North West region and are extremely pleased to build on the relationship with FCHO.

"Lancet Homes' role in this project covered the acquisition of the site from Oldham Council, through to securing planning permission and delivering the completed homes for FCHO in line with programme."
Delivering new homes in Royton
In the past three years we have delivered 38 new affordable homes in the Royton area, including 18 one and two-bedroom and apartments at High Barn Phases One and Two, five three-bedroom family houses at Holden Fold and 15 three and four-bedroom family homes at our Royley development.
Work is now underway at Shaw Street, where we are building 30 one and two-bedroom apartments.
In total we have 366 homes in progress on site with construction partners at 12 developments in Oldham, Rochdale, and Kirklees. In this financial year, we are set to start a further 169 homes on site and complete 188 for shared ownership and affordable rent to help meet growing demand.
More information about shared ownership homes at Radcliffe Street
More information about shared ownership properties at Radcliffe Street is available from the Fabric Living team. Email: sales@fabricliving.co.uk or call 0161 524 1699.