Praise for six-year-old schoolboy's mission to clean up South Chadderton
---
---
Six-year-old schoolboy, Thomas Stewart is cleaning up his community with regular litter picks, and his A* efforts have been praised by our Neighbourhood Care team.
Dismayed at the amount of rubbish left in his local area where he wanted to play, Thomas, from South Chadderton, started litter picking in April last year as part of a homework project to mark Earth Day.
Fast forward to today and with the support of his mum, Rebecca, who is Neighbourhood Coordinator for Chadderton North and Central,  Thomas has founded his own litter picking group. Not only that, he has earned star status for his commitment to the cause and even been awarded the High Sheriff Special Recognition Award for his outstanding work.
Proud mum, Rebecca, and dad, Paul say: "Thomas loves going out with his pinchy stick no matter what the weather. He's really made a difference in the small amount of time he's been doing the tidy ups and he likes it when people join him.
"He has become a bit of a local celeb where we live too, so we've created a group called We Are South Chadderton. It's a way for people to join us in litter picking and help clean up our community."
Our Neighbourhood Care team has been wowed by Thomas's hard work and as a thank you for making such a difference, they presented the youngster with a book about his second great love: trains.
David Wrigley, our Head of Neighbourhood Care said:
"Thomas is setting a brilliant example to people in Oldham and showing how everyone can do their bit to help tackle littering in neighbourhoods, rather than expecting others to clean up after them.
"Most people take pride in where they live, but unfortunately a minority don't and rubbish and fly tipping are persistent issues. We know the negative impact this has on people and their area, that's why last autumn we launched three pilot projects to deal with the amount of rubbish dumped on FCHO-owned land. The results are now shaping our future approach that will help make a positive difference to our customers and neighbourhoods."
Look out for more news coming soon.
Stay up to date with Thomas's progress
Get involved in the We Are South Chadderton litter picking group by visiting the Facebook Group.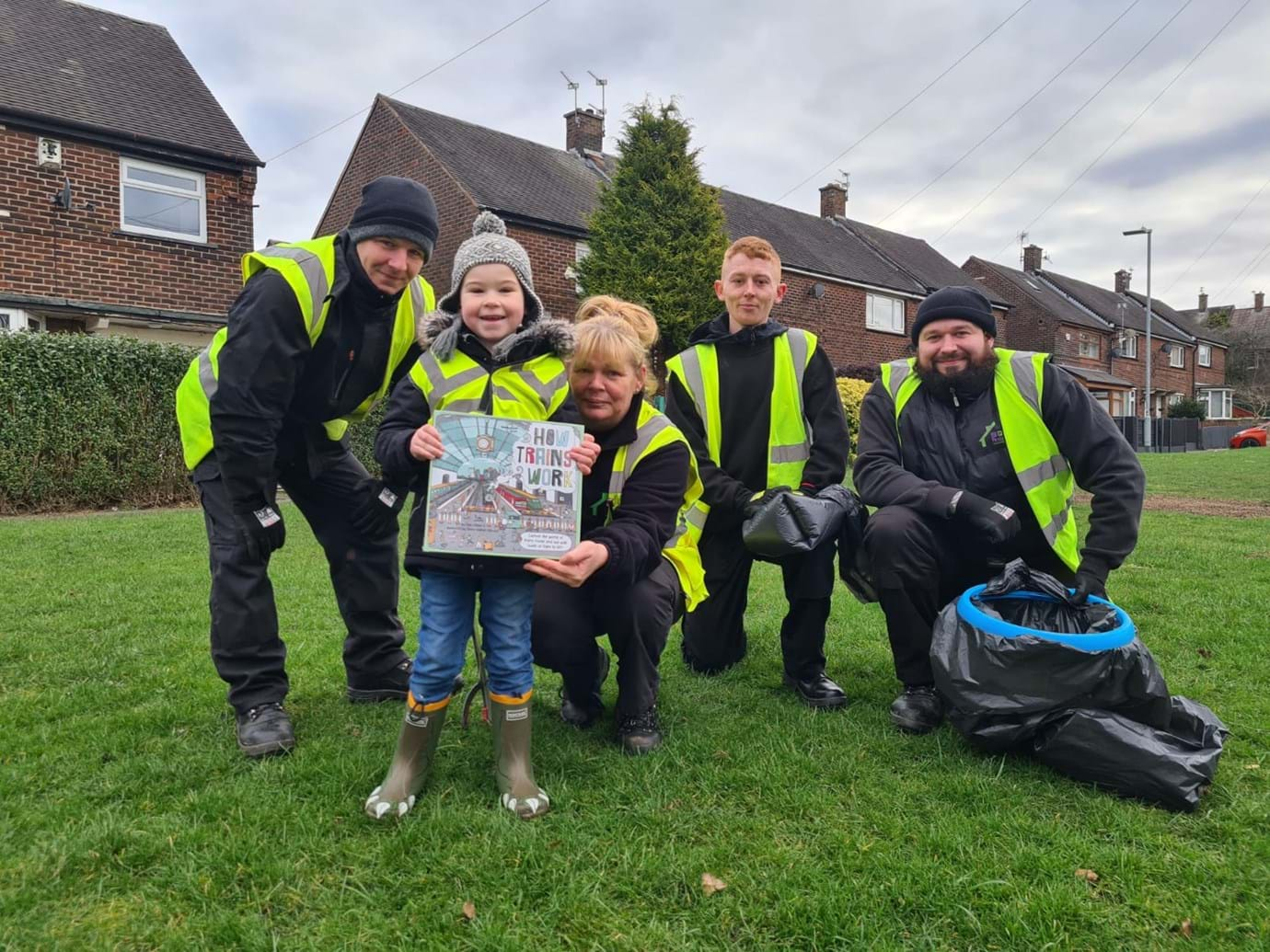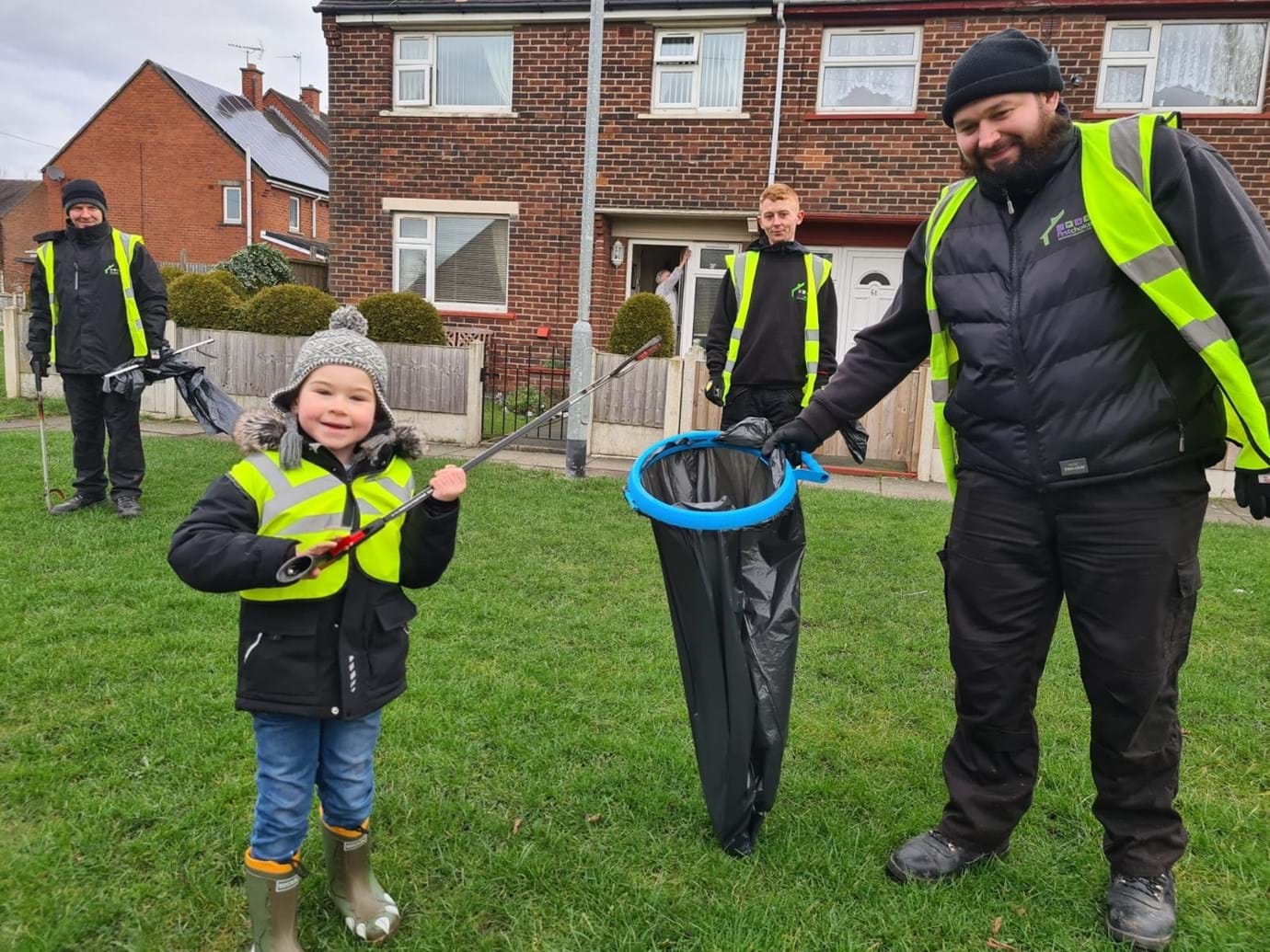 Pilot schemes
In autumn 2021 we launched three schemes to help reduce the amount of rubbish abandoned in public spaces in Coldhurst - Clarkwell; Eldon Street and town centre neighbourhoods; and Derker and Holts.
Coldhurst – Clarkwell: We put the spotlight on fly tipping and turned dumped rubbish into environmental crime scenes. We also encouraged customers to report to us any waste that was left in their area.
Eldon Street and town centre neighbourhoods: We reviewed bin store design and we asked customers for their views on waste disposal and recycling.
Derker and Holts: We hosted environmental days to help customers get rid of rubbish, tidy up their streets and understand attitudes to disposing of waste.