---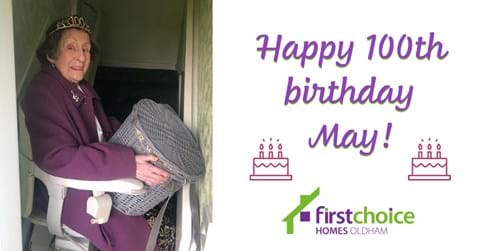 Today, we're celebrating with our lovely customer May, who turns 100 years old!
May has been our customer for 24 years and is celebrating this fantastic milestone at her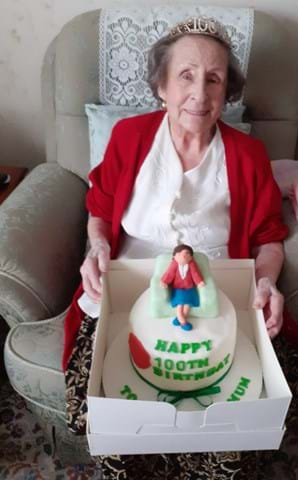 home in Failsworth.
Originally from Clayton in Manchester, May moved to Failsworth after she got married aged 18 and has lived here ever since.
May has lived a happy life raising her two children, Marion and Gillian, with her husband John as well as her beloved pets, Candy the cat and Cindy the dog.
Her passions are football, darts and snooker and she is a huge Manchester United fan - attending football matches until she was 91.
We'd like to wish a very happy 100th birthday to May!