First new affordable homes at Middleton development ready to help locals onto the property ladder
---
---
We've taken handover of our first 11 affordable properties at Lovell Homes' Eden Park development in Middleton.
To celebrate the milestone, Steve Mather our Director of Assets and Investment, Keith McFarlane our Head of Development and Tahreen Shad, Regional Partnerships Director, Lovell Partnerships were joined on site by Councillor Neil Emmott, leader of Rochdale Borough Council and Councillor Danny Meredith, cabinet member for regeneration and housing in the borough.
The newly completed homes are the first of 47 green, family properties that we will be taking handover of through to early 2024.
Of the 11 homes which have been handed over, six are three-bedroom houses and one is a four-bedroom house for shared ownership, with four three-bedroom houses for rent to buy.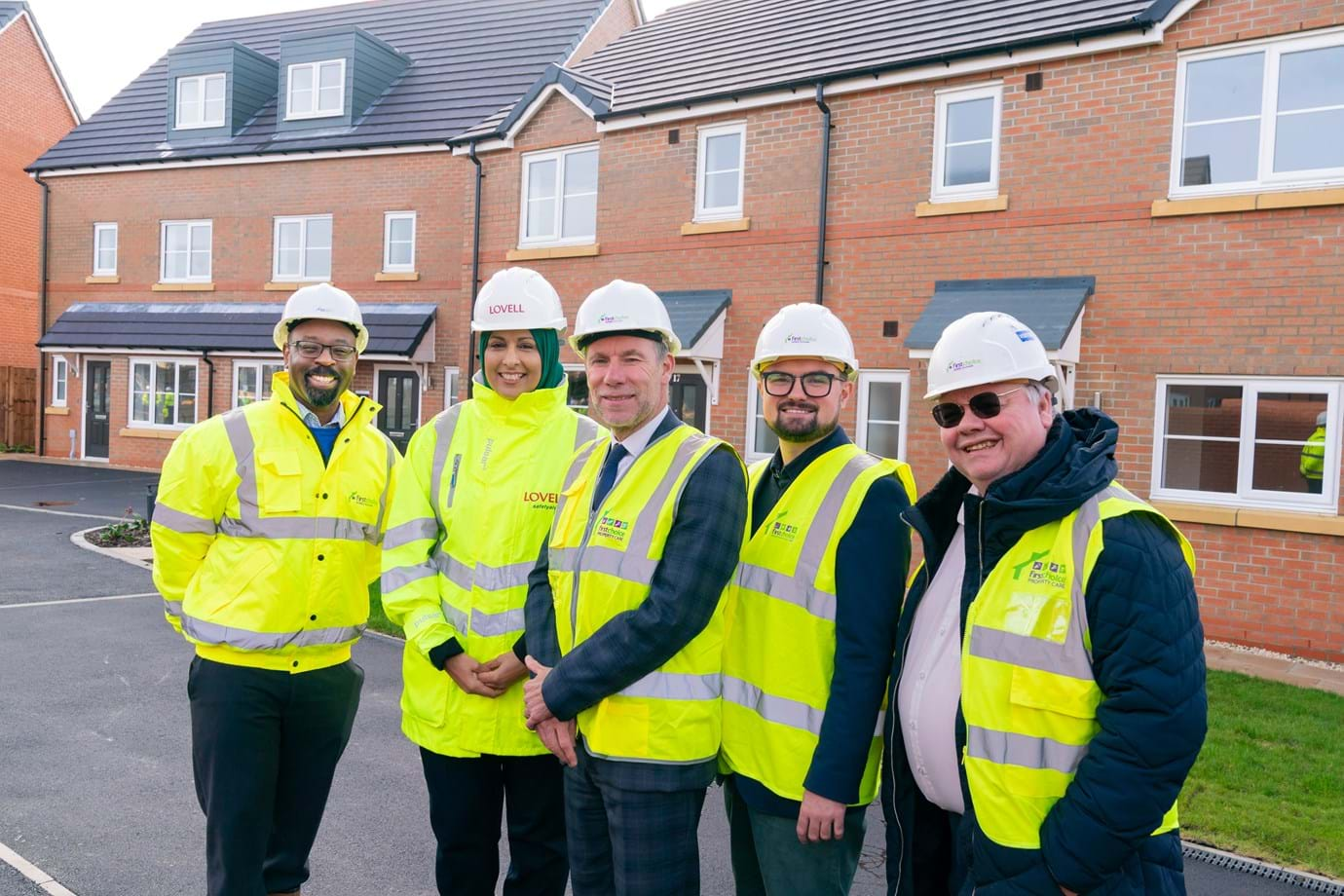 Through a £12.2m deal, we have secured a mix of two, three and four-bedroom homes at Eden Park, comprising 19 properties for shared ownership, 17 for rent to buy and 11 for affordable rent to meet local housing need.
The project, which has attracted £2.4m Homes England grant funding, boasts green credentials to help our customers minimise energy consumption and keep their bills down. All properties are planned to achieve Energy Performance Certificate (EPC) B, and each is also equipped with an electric vehicle charging point.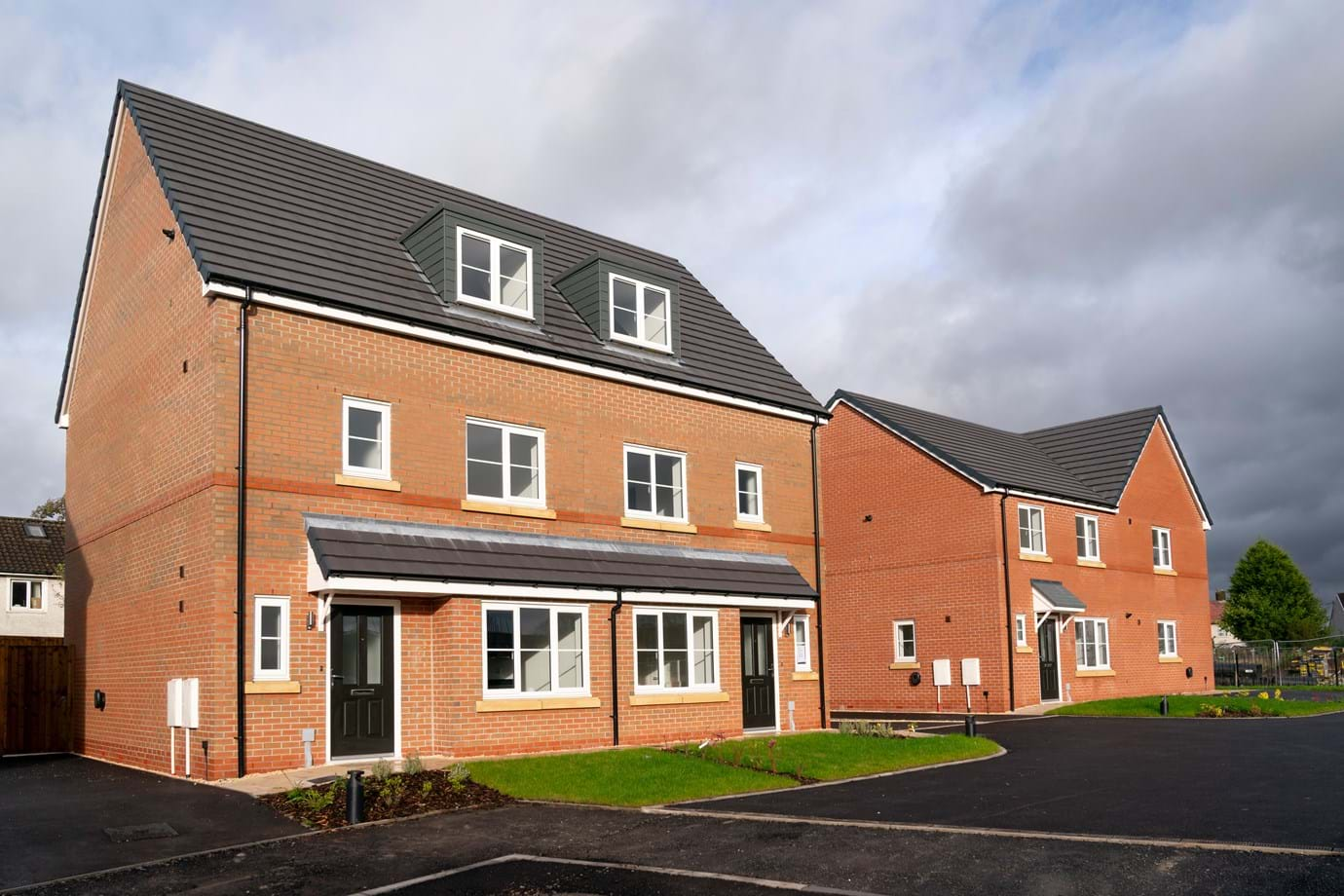 Homes for shared ownership are being marketed through our Fabric Living brand, with first phase of properties already reserved and 15 more homes soon to be released for sale. For enquiries and to register interest, e-mail sales@fabricliving.co.uk or call 0161 524 1699.
Homes for rent to buy are being advertised via www.mymoveoldham.co.uk. Five properties have already been allocated to residents and the 12 remaining homes will be listed on MyMove in the coming weeks.
Homes for affordable rent will be allocated through Rochdale Borough Council's housing register.
The investment is part of our Development Strategy to deliver 1,100 new, high-quality, energy efficient homes in Oldham, Rochdale, Tameside, Kirklees, and Calderdale 2020-2026 to improve the lives of local people.
Joel Owen, our Director of Development, said: "It's fantastic to take handover of the first great new homes at Eden Park. Rochdale borough is one of the key areas in our development strategy and we're pleased to be working with Lovell to bring forward a variety of property types and offer a range of tenures.
"In doing so, we can help locals secure the quality homes they need and take their first step on the property ladder at an affordable price."
Tahreen Shad, Lovell's North West Regional Partnerships Director, said: "Eden Park is the final phase of a 500-unit regeneration development in Langley, a scheme we commenced in 2005, bringing in public realm and high quality market sale and affordable tenure housing to kick start market interest into the area. Since those early days of the development, the area has been transformed and proved an incredible success for both new and local residents.

"Eden Park includes both sale and affordable homes and we are delighted to be working with FCHO to deliver new build affordable homes. Following on from Langley, we will be working in collaboration with FCHO to progress similar opportunities in Greater Manchester."
Councillor Neil Emmott, leader of Rochdale Borough Council, said: "With a shortage of housing across the borough, there are many families in need of good quality affordable housing, and this is exactly what is being delivered here at this fantastic development in Langley.
"No one organisation can tackle this issue alone. That's why we're working with social landlords and developers, as well as applying for all available grants, to address the housing crisis, because we know it's a top priority for residents."