Demolition underway at Phoenix Ironworks, Littleborough
---
---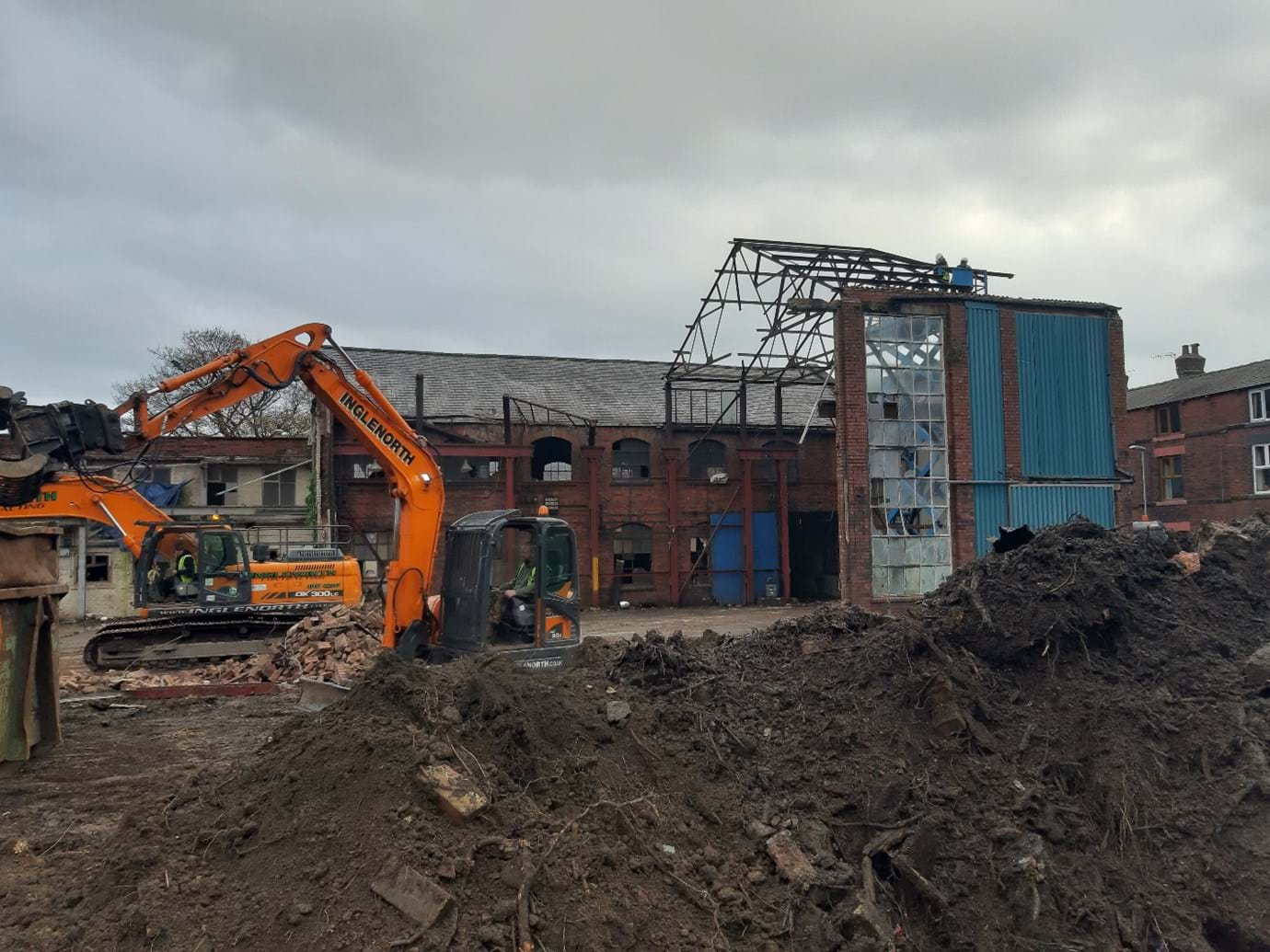 Great news - demolition of the former engineering factory at the Phoenix Ironworks site in Littleborough is underway to make way for 20 new homes, all for affordable rent.
Heidi Thompson, FCHO Executive Director of Homes and Investment said: "The demolition signals the first step in our plans for this site that will help to increase the supply of much needed affordable homes in the Rochdale area. Also important is the contribution that this development will make to the local economy, creating opportunities for local people and businesses as it progresses.
"These new homes are part of our plan to invest £160 million in building new homes for local people over the next six years. They will help us achieve our target of creating 850 new homes and providing high quality housing for 3,500 people."
The demolition and clearance work is planned to take four weeks and be finished by mid-November. To keep people safe while it's ongoing, hoardings have been put up around the site perimeter and local residents have been engaged with at all stages of the work.
The properties will be built by our development partner, Rochdale-based, Casey. Once complete, the homes will be managed by us and allocated to customers on Rochdale Council's housing register.
The £3.3 million scheme on a brownfield site will be part funded by a £760,000 Homes England grant. Work started on site in October and completion is scheduled for November 2021.
To allow the development to progress safely during the Covid-19 outbreak, we've worked closely with Casey to ensure appropriate health and safety measures have been introduced on site to minimise risks as far as possible.
Alan Taylor, Casey Operations Director said: "We are pleased to have commenced works on the Phoenix Ironworks site and are excited to see the scheme progress over the coming months, working in partnership with FCHO to deliver much needed new homes in our local area."
Find out more about the new homes at Phoenix Ironworks in the new developments section of our website.