A day in the life of…an Income Collection Officer
---
---
Among our teams which work hard to improve customers' lives is our Income Collection team. This week we caught up with Income Collection Officer, Siobhan to find more about her role.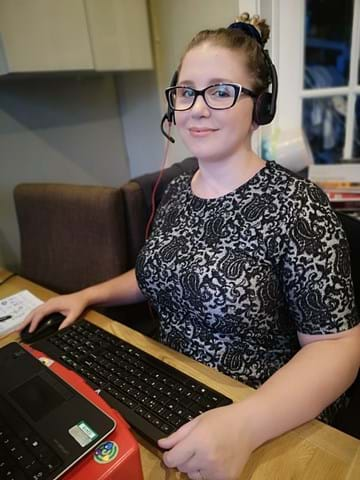 My typical day…
Some people may have a very outdated view about an Income Collection Officer being all about collecting debts, but far from it. My role is much more about supporting our customers to be able to pay their rent and making sure that rent is collected to run our company.
We are a profit-for-purpose organisation and rent is essential for us to be able to deliver our services to customers, but we appreciate that customers' financial circumstances can change and at times they may need some support to do this, which is where I come in.
It's my job to help customers in financial difficulty as early as I can so I can work to stop any debts from escalating. I'd remind all our customers it's really important that they get in touch with us if they are struggling to pay their rent or any other charges – we're here to help. Our team's number is 0161 393 5353 or you can email fit@fcho.co.uk.
I speak to about 110-120 customers per week who need to discuss their rent account with us.
Sometimes the issue might be as simple as a customer's housing benefit has stopped and I can give advice on what to do. Other times I find a missed rent payment is down to a customer unable to make ends meet or is vulnerable in other ways, so I put in place tailored support to help them.
Together we work out a payment plan that the customer can afford and, if necessary, refer them on to our other teams to help with other factors which may be affecting their ability to pay their rent, such as debt or unemployment.
Our Community Impact and Directions Teams can provide advice on managing money, applying for benefits, accessing our affordable food service and the foodbank, as well as finding employment, volunteering opportunities and training courses to get customers back on track.
Helping our customers to get on top of their finances, find work, or increase their hours in existing employment can go a long way to relieving a customer's financial pressures and changing their lives which is fantastic.
Another part of my job is escalating a customer's case to court action if they aren't paying their charges and haven't been in touch with us to discuss their situation. This is always the last resort, we don't want people to reach this stage; we'd much rather work with them beforehand.
What's changed in your role because of coronavirus?
At the moment we're speaking to more people who are struggling to pay their rent because they've been made redundant or have been affected by other changes. For example, food bills for families with children have jumped up with them spending more time at home together. We understand that it can be difficult for families to find the extra money to cover things like this. We're advising higher numbers of customers about how to make benefits claims and we're working out manageable payment plans to help them.
Another big change for me is that I can't see my customers face to face to offer them support; I'm working from home and delivering my service on the phone. We used to arrange drop in sessions for customers to come into First Place to meet our team, and I did home visits, too. We know that some people prefer a conversation in person, especially when it's about money that can be difficult to open up about. We're following government safety advice on coronavirus and as soon as we can restart our regular services, we'll let customers know.
Best part of the job?
It's definitely our team. Everyone is so supportive and willing to help one another, no matter what the problem.
Worst part of the job?
The not knowing what's going on with a customer who I'm working with, if they've not been in touch and I can't get hold of them by any means. We can't help them if we're not in contact with them.
Any memorable moments?
It's always rewarding to help a customer in need and one customer called Lisa* stands out for me. She got in touch because she'd lost her job. Having never been in that position before, she didn't know what to do and was very worried, I advised her on which benefits she could claim to tide her over, and we worked out an affordable rent payment plan together. I also referred her through to our Directions employment service, which helped her find a new job. It gave her such a huge boost. I remember her phoning me up and being so delighted that she was working again and back in control, which was great to hear.
What do you get up to when you clock off?
I enjoy spending time with my family and two dogs, Bruce and Ruby, and we all love going for nice walks along the canal near our home. I also love to bake.
If you weren't doing this job, what would you be doing?
I'd like to turn my baking into a full time thing, or get involved with a pet therapy service and take pets to visit older people. Lots of studies show that pets can have a positive effect on health and wellbeing and I think I'd get a lot out of that.
To get in touch with our Income Collection team, call 0161 393 5353 or email fit@fcho.co.uk.
*Name has been changed.