A day in the life of a caretaker in our Neighbourhood Care team
---
---
This week we're going behind the scenes with Gary, a Senior Caretaker in our Environmental Neighbourhood Care team. Gary has been with our organisation for a whopping 25 years and has been in his most recent role for nine years.
Here he tells us why he's so passionate about his role making our neighbourhoods great places to live, how our caretaking team is managing the challenges of Covid-19 and how flytipping could land culprits in hot water.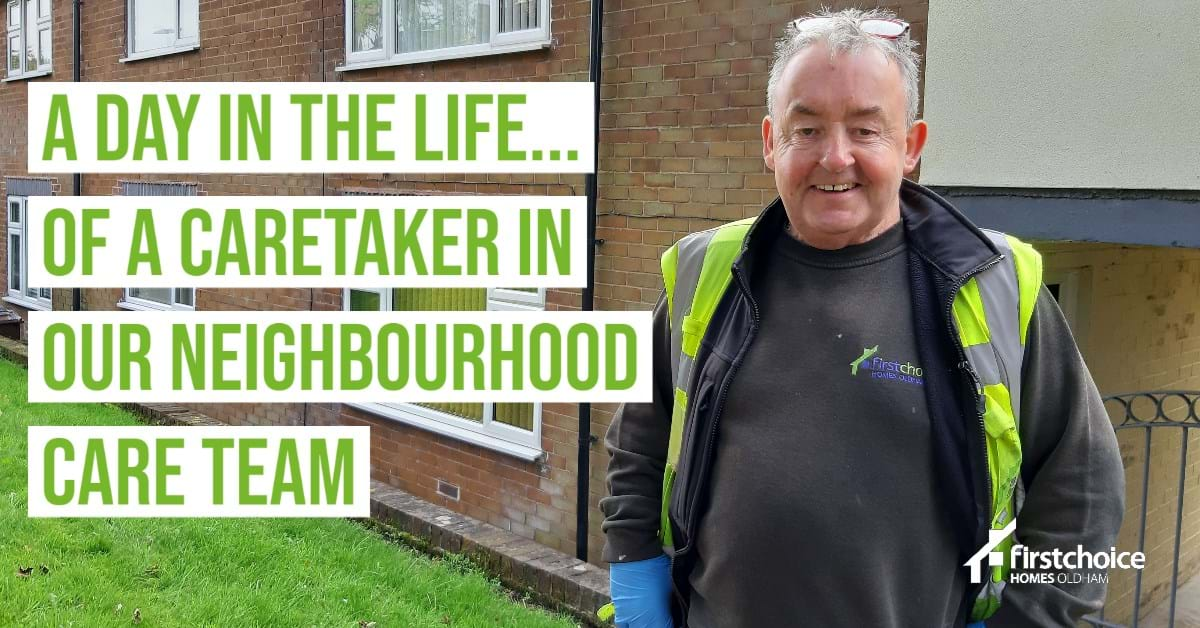 My typical day...
My job is looking after the communal areas in FCHO's blocks of flats to make sure they are clean and tidy for our customers. I'm part of a two person team based on the Littlemoor Estate in Oldham and we cover the Waterhead and Derker neighbourhoods, too.
The first thing I do each day is get my equipment sorted and prioritise my jobs for the day, as some blocks need more time than others.
The caretaker's role is busy and that's one of the things I like most about it.
We clean our blocks on a fortnightly schedule. Inside our buildings we clear away any litter; clean skirting boards, stairs, door glass, handrails, wall lighting, window sills and wipe walls; sweep and mop the floors; vacuum any carpeted areas; clean the windows inside the building; and make sure the lifts are clean and tidy for customers. Outside we're responsible for keeping the bin stores in good shape and clear of any rubbish; unblocking bin chutes; removing graffiti; cleaning external lighting and door entry systems; and cleaning external windows on our blocks with two, three and four storeys. You can read more about our service standards in the Repairs and Maintenance section of our website.
We sometimes find large items dumped on landings, in car parks and by the bin stores, which is a shame because it affects other people in the neighbourhood who take pride in where they live. We clear away flytipping like this because it's a health and safety risk that puts others in danger, but we investigate all incidents and if we find evidence of who the rubbish belongs to, we'll take action; this could mean a Community Protection Warning and a £135 fine!
You can report flytipping and any other issues by getting in touch with our Service Centre. Call 0161 393 7117 or email servicecentre@fcho.co.uk.
I really care about the neighbourhoods in which I work, and a big and very enjoyable part of my job is listening to customers and building relationships with them. Because I've worked in my areas for such a long time, I'm well known and customers often come to me with questions about their tenancy and our services. I'm able to signpost them to our other teams to get the help they need, and I'm pleased to be a local link for customers.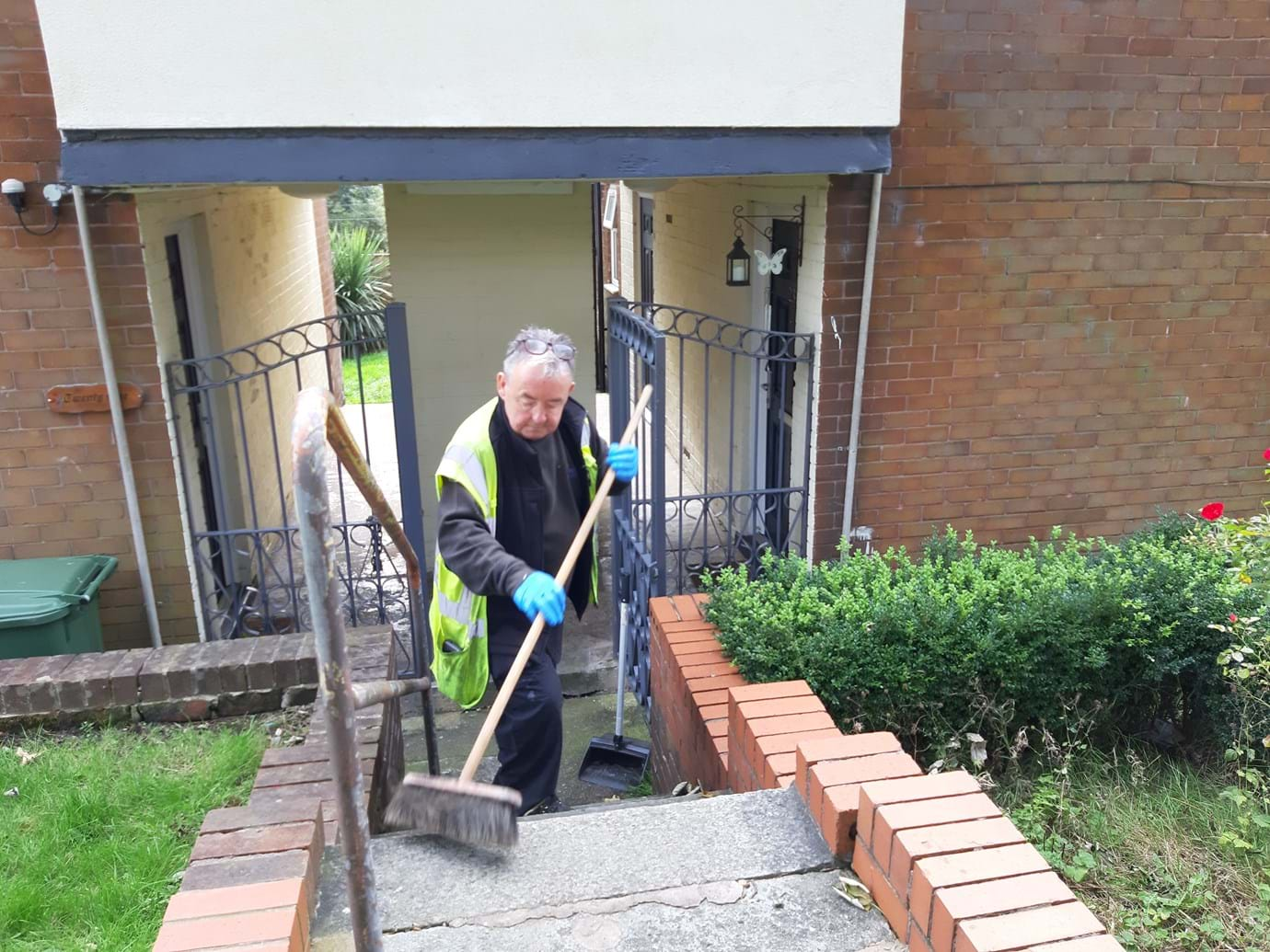 How my role has changed because of Covid-19…
We've worked really hard to minimise the impact of Covid-19 on our caretaking duties. We're still delivering our service for customers and keeping to our fortnightly block cleaning schedule. We have all the necessary equipment and safety advice to make sure we can do this without risk to you or our colleagues. We're following government guidance on social distancing at work so if you can, please keep your distance from us when you see us working.
What's the best part of the job?                 
For me, it's job satisfaction and knowing I'm making a difference to our customers and communities. If I can help someone out in some way, I will and I think it's an important part of the job.
I also enjoy being able to manage my own workload and use my initiative to learn and solve problems to get the job done. Every day can bring its own challenges and I enjoy thinking on my feet.
What's the worst part of the job?       
I'm really passionate about making sure our buildings and communal areas are well kept for our customers, so it can be disappointing when others don't take as much care and we find flytipping and so on.
We encourage customers with unwanted bulky or large items to please dispose of them carefully. Most of the final restrictions have been lifted at the Arkwright Street Household Waste and Recycling Centre and Bulky Bob's offers a bulky household waste collection service on behalf of Oldham Council too.
What do you like to do when you're not at work?
After work I just like to chill and relax, and I have grandchildren to keep me busy. I also enjoy going away on holidays.
If you weren't doing this job, what would you be doing?
I'd probably be a delivery driver or even a milkman - both roles in which you need to manage changes on a day to day basis, which I enjoy.