15 new family homes in Royton!
---
---
Customers have started to move into new homes at our latest development in the Royley neighbourhood of Royton.
Our £2.8m development has transformed the former brownfield site and delivered 15 new family homes to help meet local housing need.
The scheme, which received £555K grant funding from Homes England, comprises 11 three-bedroom and 4 four-bedroom houses, all for affordable rent.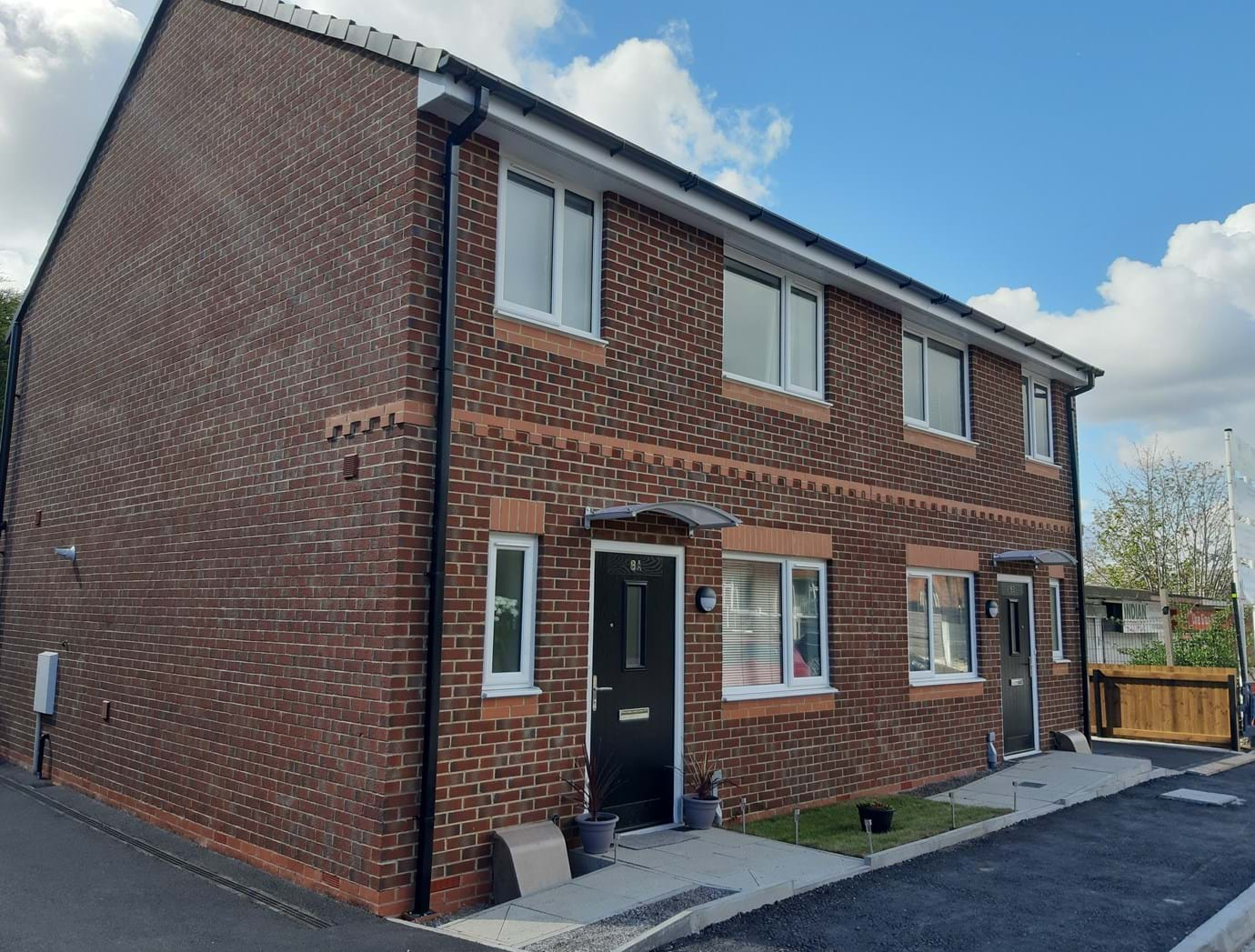 Supporting the local economy and creating opportunities for local people and businesses through our work is a priority for us and the project has been delivered by Middleton-based contractor, J Walker Homes, which shares our vision.
Among the social benefits generated through the build are roles for five apprentices across a range of construction trades and 49% of J Walker Homes' total build spend was with businesses within a ten-mile radius of the site. Local charity, Oldham Athletic Community Trust also benefitted from a donation from Oldham-based insurance broker, Roylemac10 as part of the structural warranty contract for the homes.
Joel Owen, our Director of Development, says: "After a challenging year for us all, it's fantastic to see these properties completed for families who need them and for this build to have created such positive social and economic impact.
"Demand for affordable and social housing in Oldham and surrounding areas is high and we're working hard to increase supply. In the last 12 months we've delivered 86 new homes and we want to build more. Over the next five years we're investing £160m to increase housing supply in Oldham and surrounding areas and improve the lives of local people."
Jon Walker, Director at J Walker Homes said: "Working with local businesses and suppliers and bringing on apprentices is important to us to help the local economy, community and support a skilled workforce for the future. We're pleased to have partnered with the FCHO team to bring forward these 15 new properties and I hope the customers are happy in their new homes."
The Royley development is our latest scheme in Royton and we have created 54 new homes in the area in the last two years, ranging from one-bedroom apartments to four-bedroom family houses. Work is currently underway at High Barn Phase 2 to create 16 one-bedroom apartments, all for affordable rent. The £1.7m scheme is due for completion in March 2022.
Take a tour of a three bedroom home at Royley