Hillside Nursery
Sholver Lane, Oldham
---
This former brownfield site is being redeveloped to bring much needed regeneration and family homes and apartments for affordable rent to the Sholver area, potentially housing up to 104 people.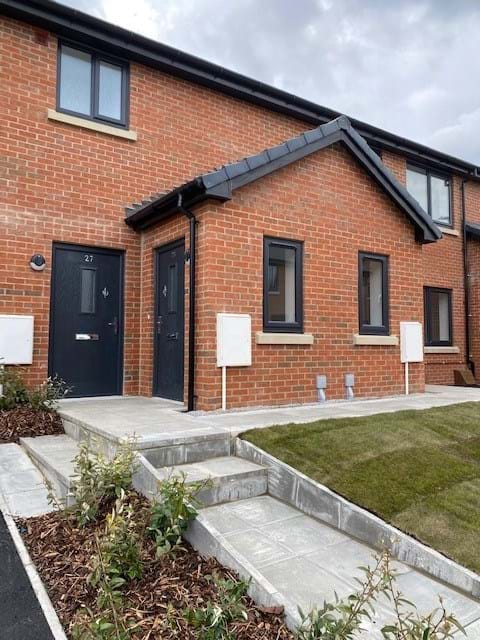 Housing mix
29 new homes which will be a mixture of two, three and four bedroom houses and one bedroom apartments.
6 two bedroom houses
11 three bedroom houses
6 four bedroom houses
6 one bedroom apartments
Tenure
All homes will be for affordable rent.
Key dates
Start on site: November 2019
Practical completion: June 2021
Contract cost
£4.7 million
Homes England grant total: £1.1 million
Partners
Main contractor: P. Casey & Co Ltd
Architect: Nicol Thomas Architects
Structural Engineer: Carley Daines & Partners Ltd
Employers Agent: Whiteley Eaves Ltd
Sustainability
This development will bring much needed regeneration and affordable homes to the Sholver area.