Gardening Services & Standards
---
---
Grounds Maintenance teams
Our Grounds Maintenance teams provide grass cutting, hedge cutting and shrub pruning services which change throughout the year.
Our grass cutting service operates during the spring and summer months and stops for the autumn and winter.
Our grounds teams will be spend time within areas cutting back shrub beds and other essential maintenance in order to improve their appearance. This will take longer in some areas than others which mean you will not see grounds colleagues in some areas on a regular basis.
Gardening services and standards
Our customer promise to you is to deliver the following in your communal area:
We will when required:
Collect litter and rubbish from grassed areas, cut grass, trim edges, sweep or blow grass cuttings off pathways and other hard surfaces
Spot spray weeds in beds or remove
Spot spray weeds/moss on hard surfaces
Trim growth that is encroaching other areas, shrubs, hedges etc.
Remove growth from tree bases
Prune shrubs, turn over soil and remove weeds
Undertake tree work on a rolling programme to any tree that is identified as dead, diseased, dying or a structural hazard. No other works will be completed on trees
Undertake treatment of invasive weeds as necessary to an agreed programme
Schedules are subject to change during bad weather.
Your views matter – to report an issue or give us feedback contact us.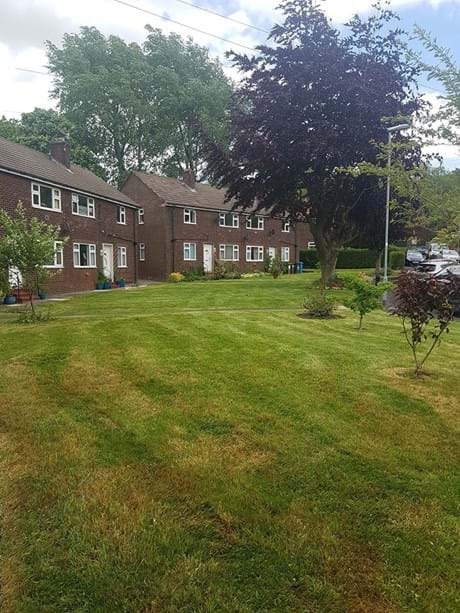 Reporting issues
If you have any issues with cleaning or gardening in your block or communal area then please contact us.
---