Work starts on Ash Dieback-infected trees at Egerton St
---
---
Work on around 25 Ash trees in the Egerton St neighbourhood infected with Ash Dieback begins this week.
Ash Dieback is a highly destructive fungal disease affecting Ash trees. Infected trees are at risk of shedding branches and can become unstable.
As such, work to remove diseased trees which cannot be saved or take affected branches off trees is essential for safety.
The programme is being carried out by our tree contractor, Limb to Limb, starting on 22 November and continuing until 3 December.
The map of the Egerton St neighbourhood below shows you where the team will be working. The diseased Ash trees are identified in blue.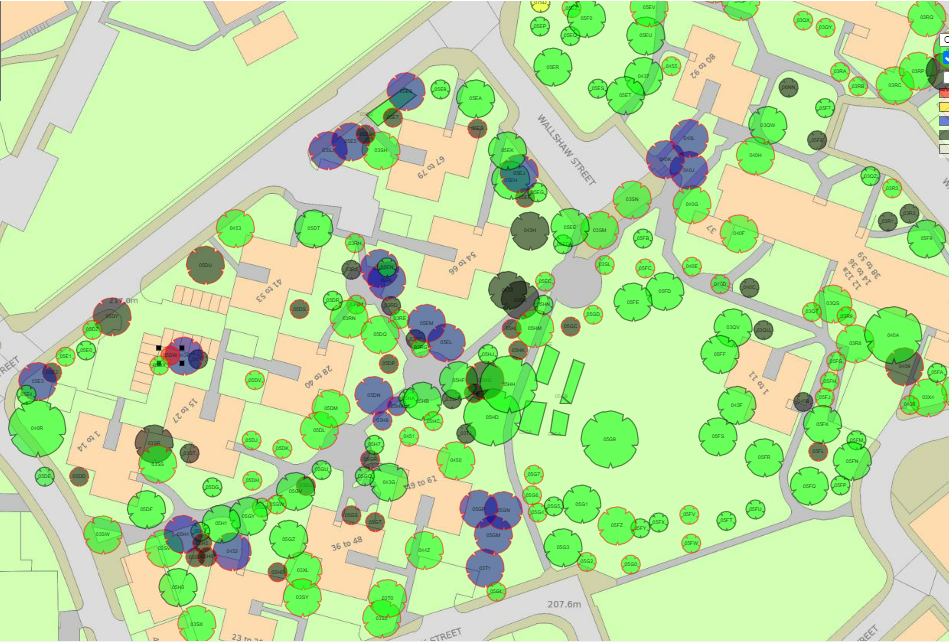 David Wrigley, FCHO Head of Neighbourhood Care said: "We have a duty to maintain our trees in a safe condition and this work is crucial to prevent injury or property damage.
"We are fortunate to have a rich tree stock in our borough which provides lots of environmental benefits, promotes health and wellbeing to our customers and enhances the appearance of our communities.
"Removing any of our trees is a huge loss and we are committed to replacing trees lost through Ash dieback through our annual tree planting programme."
Parking
To access the diseased trees, the Limb to Limb team may ask for cars to be moved temporarily while the work is completed. If you see the team working near your parked car, please make yourself known to them. Thanks for your co-operation.
Managing other trees in Oldham
We only carry out essential works to trees where they are dead, diseased or in immediate danger of causing structural damage to our properties. If this is the case, please report it to our team by calling our Contact Centre on 0161 393 7117.