We've joined forces with residents to spring clean our town
---
Our colleagues and local residents are turning out in force to tidy up our town as part of the Great British Spring Clean (GBSC) – and there's still time to get involved.
We've organised two litter picks under GBSC – a national initiative encouraging people to keep their local neighbourhoods looking neat and tidy. The events see us and residents clean up the areas of Werneth, St Mary's, West Street, Eldon Street and Coldhurst for tenants to enjoy.
Our Volunteers Co-ordinator, Naomi Martin-Smith, said: "One of the key principles at FCHO is that as a social landlord, we are much more than just homes. It's not enough to just offer someone a house; ultimately, our neighbourhoods need to be nice places to live and that's what we are constantly striving to achieve.
"We opted to host the events across these five areas as we know there has been challenges with littering and fly-tipping there, so it was important for us to do something to improve the lives of the people who live there.
"In Oldham we're lucky to have some amazing volunteer residents who, like us, are passionate about improving our town. After over a year of coronavirus restrictions, these events are more important than ever as they are a way to bring communities together for a positive reason and help us build great relationships in our neighbourhoods at the same time."
The first event took place on Friday 4 June and we are inviting local people to get involved once again in the next event taking place on Friday 11 June. Anyone who's interested in should email volunteer@fcho.co.uk.
Councillor Arooj Shah, Leader of Oldham Council, said: "Making sure the borough has cleaner streets is a major priority for Oldham Council so it's been great to see residents getting out, doing their bit and showing pride in the borough by supporting the Great British Spring Clean.
"A cleaner and greener borough is important to residents which is why we'll be investing more money in our street cleaning and environmental teams. However, campaigns like the Great British Spring Clean are not just about picking up litter.
"It's also about sending a clear message: it's not acceptable to dump waste and leave others to pick it up – especially when it is council tax paying residents who have to pick up the bill. If you see people doing it report it to us and we'll take action if we find evidence."
There are many ways to get involved with our community initiatives and volunteering opportunities. For more information, get in touch by emailing the above email address or calling 0161 393 7117 and ask to speak to a member of the team about volunteering.
If you live in an FCHO-owned area, you can report fly tipping by calling us on the number above or emailing servicecentre@fcho.co.uk. For other areas of Oldham, report fly tipping on Oldham Council's website.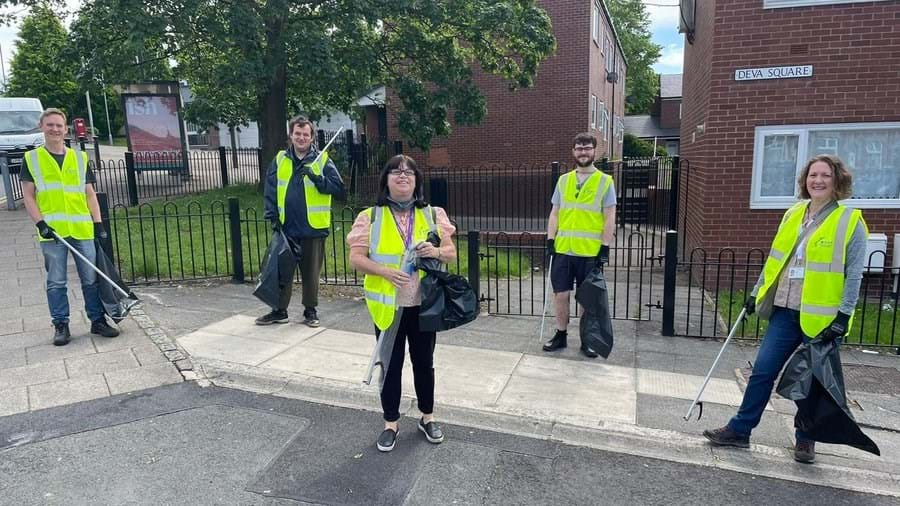 (L-R) Chris Goode, David Jones, Jacqueline Scanlon-Wells, Sam West and Sarah Costigan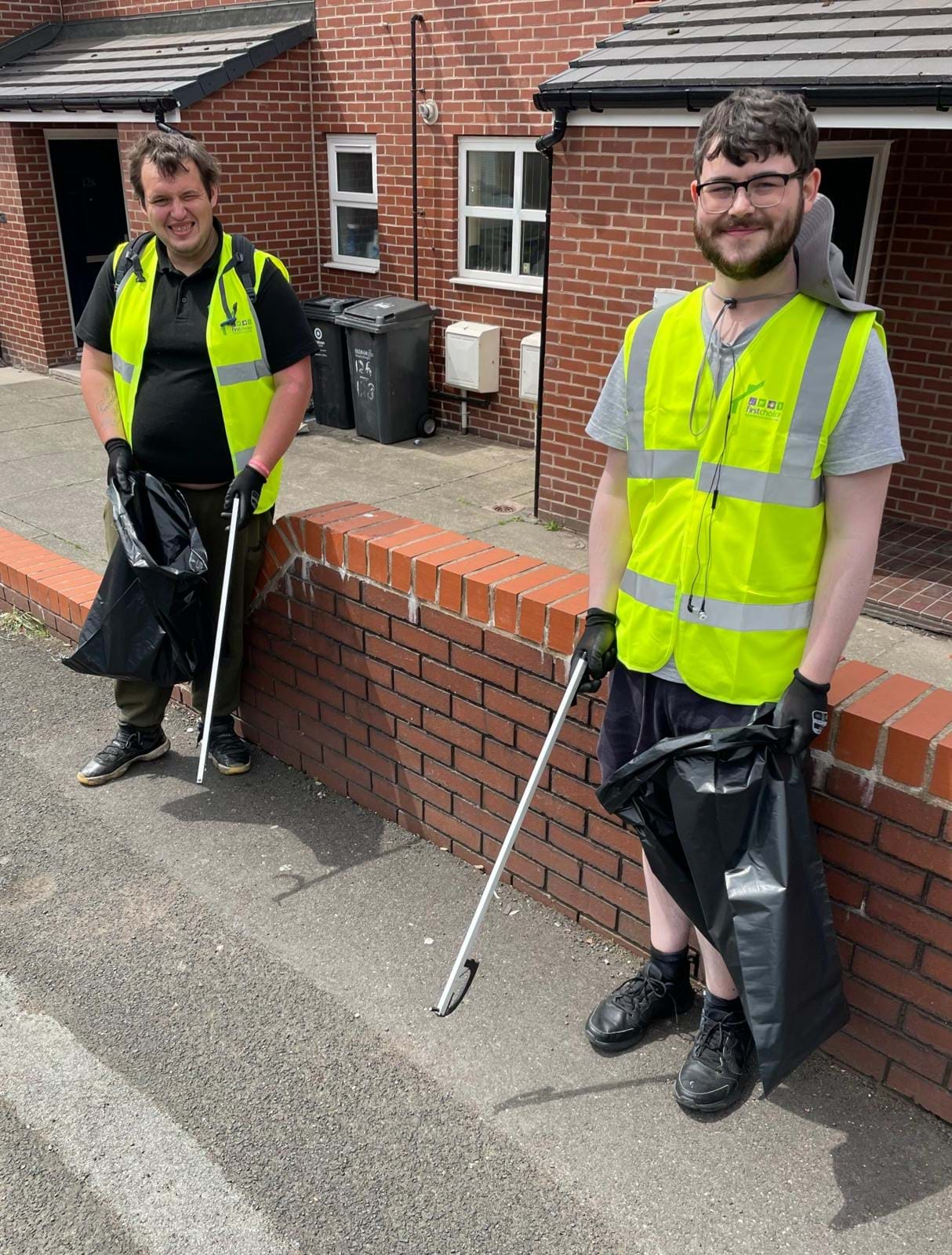 Volunteer tenant, David Jones, with our TBBT Administrator, Sam West