Show us the honey! Local church community project receives cash boost from ROCA and Green Dividend Fund
---
---
Parishioners at Holy Family Roman Catholic Church, Hollinwood have been busy bees making good use of the grants awarded to them by us and Oldham Council.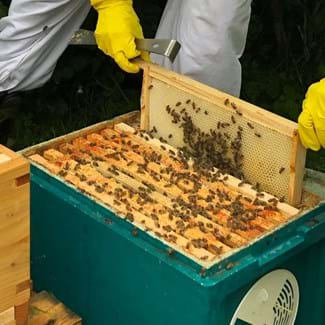 Earlier this year, the Laudato Si Community Group – which is made up of church-goers from Holy Family, St Mary's RC Church in Failsworth and other volunteers from the community – was successful in applying for funding from our Respect Our Community Awards (ROCA) and Oldham Council's Green Dividend Fund.
The group received approximately £5,500 in total and has ambitious plans to make the grounds of their church come to life. Affectionately called the 'Bee Together Community Garden', their vision is to create a wildflower haven, complete with two beehives, even training some members of the group up as beekeepers.
Recently, the group welcomed the first instalment of bees into the grounds which is a great boost to the local bee population and will help their soon-to-be wildlife meadow as the colony begin to pollinate the flowers, giving beautiful thriving plants.
Pauline Riley, chair of Laudato Si Community Group, said: "We can't thank FCHO and Oldham Council enough. With the money, we've hired machinery such as mini diggers and skips to remove huge bushes and rubble which has made way for our wildflower meadow, and of course, the two bee hives.
"What was originally unused space is now becoming a wildlife sanctuary right before our eyes thanks to the efforts of the group and the funding we received. We have a large space here in the church grounds so we thought, why not do something to help Oldham's wildlife and provide a hobby and relaxing place for churchgoers and the community alike.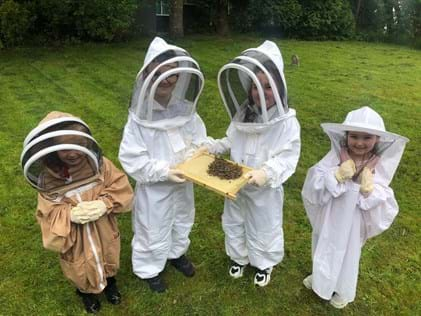 "We're looking forward to seeing the garden flourish, the community come together and that delicious first taste of honey which we'll hopefully extract over the next few months."
In the future, the group also has plans to get locals involved by growing their own fruit and veg, and they've also got their sights set on building their very own bird and bat boxes, too.
Resma Patel, our Funding and Partnerships Officer, said: "This is a prime example of how versatile ROCA really is, not just supporting community groups, but in this case, helping to boost wildlife in Oldham too.
"At FCHO, we are so much more than 'just homes'. We're here to help our customers and communities thrive and the Laudato Si group are doing just that. It makes me so proud to see plans submitted at the application stage come into fruition like this and we're looking forward to seeing how the community garden progresses over the year."
Councillor Abdul Jabbar, Oldham Council Deputy Leader, said: "We're really proud of the Green Dividend Fund which has encouraged and supported lots of green community projects right across the borough.
"So far we have helped over 75 local projects, all of which make a difference both in terms of bringing communities together and improving the local environment.
"We look forward to seeing the progress the Laudato Si Community Group make with their community garden and hope that it inspires others to come together and create a cleaner and greener Oldham."
More information about ROCA and the Green Dividend Fund can be found on our web page and Oldham Council's website.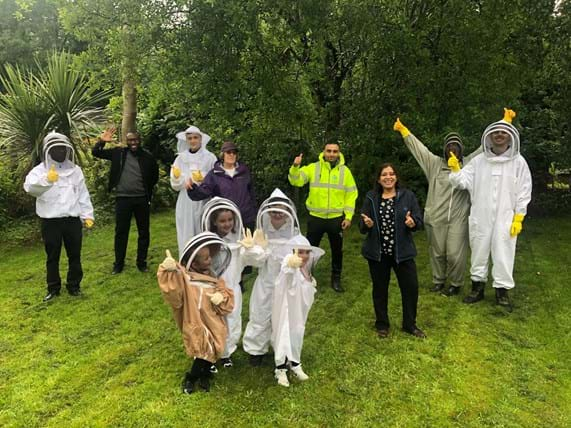 Back row (L-R): Father John Adio, Father Michael Job, David Hewitt and grandmother Pauline Riley, Oldham Council's Green Dividend Ambassador Muzamil Khan, our Funding and Partnerships Officer Resma Patel and Catherine and Luke Charnock

Front row (L-R): Cousins Esmae Walsh, Emily Renshaw, Connor Grimes-Toft and Elyssa Renshaw
All images were taken in a safe and socially-distanced manner, before stricter guidelines were re-introduced in Oldham. Those standing closer to each other are members of the same family/household.