Meet our Board members: Ron Smith, Investment and Development Committee member
---
---
Our organisation is led by our Board made up of between eight and 12 non-executive directors. Their role is to lead, direct, scrutinise and evaluate our work and help us to deliver high quality services to our customers and be the excellent landlord we strive to be.
Over the coming months we will be profiling our Board members to get to know them better and find out more about their roles.
This time we hear from Ron Smith, who represents the views of customers who live in FCHO homes and he is also a member of our Investment and Development Committee.
Tell us about your role?
My role on the Board is to represent customers and to help continually improve services for people who live in FCHO homes. I've been an FCHO customer myself for more than 25 years and think it's important that customers have voice on the Board.
On the Investment and Development Committee, I am involved in looking at our new build projects and investment programmes with committee members, making sure that work in our neighbourhoods is on time and budget, in the right locations, delivering value for money and high quality homes for local people.
At the moment the West Vale redevelopment is a very big project for us and I'm looking forward to seeing how it progresses. Things are moving quickly, with the demolition due to begin in May this year so there will be big changes to the local skyline very soon, which is exciting.
What made you want to be on the FCHO Board?
I think that it's very important for FCHO customers to have their say to help influence services and bring about improvements, which is why I applied to be on the Board. Over the years I've been involved in various tenants groups in the neighbourhood where I live but my background is in nursing. I'd never held a position like Non-Exec Director Board Member before but I was encouraged to go for it by friends from tenant groups and our late colleague, Zerg Raja. I wanted to learn more about how FCHO operates, put across customers' point of view about services and give a customer's perspective on new projects and my role is very rewarding and interesting.
Good things about FCHO?
I think we provide excellent housing for people who live in FCHO homes, and deliver high quality landlord services too.
The extra support to help customers improve their lives is extremely valuable. The financial help we provide, access to affordable food and support to find employment, volunteering or training all make such a big difference to people.
Oldham is a deprived town and like many other areas of the country there's a shortage of affordable housing here. I think it's very positive that we're building more and more homes to help tackle this, and the completed homes I've visited are of a very high standard which is excellent news for customers.
The way the organisation has cared for colleagues during the pandemic is brilliant also; making sure teams have got the PPE they need to be able to continue delivering services to customers safely and supporting colleagues' wellbeing through this difficult time has been great to see.
Improvements you would like to see?
Our current circumstances with the pandemic mean it's not possible now, but in the future I'd like to see more opportunities for our Board to go out into our neighbourhoods to meet customers and hear from them.
I think local clinic meetings with Neighbourhood Officers would be beneficial, as would improved communication with customers about what's happening in their local area. I think making sure that customers who aren't online and those from BAME communities aren't excluded is important as well.
Interesting fact about you?
I was an intensive care and high dependency unit nurse in the local area for 40 years. I'm retired now but I returned to practice on the Acute Medical Unit at the Royal Oldham Hospital last year for three months to do my bit and support the local workforce during the pandemic.
I've also recently applied to join the Covid-19 Vaccine Team to vaccinate local people. I'm going through the recruitment process at the moment and looking forward to getting involved in the programme.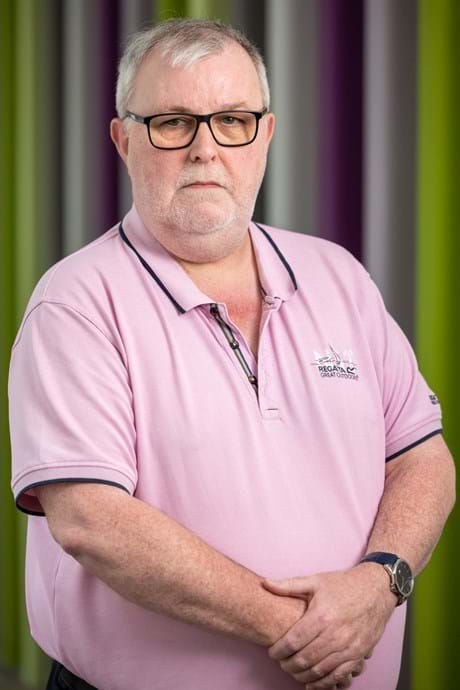 Read more about our Board