Hillside scores top marks for coronavirus safety measures during the outbreak
---
---
We're delighted to report that Hillside, our development site at Sholver Lane, has received praise from Health and Safety Executive (HSE) after a recent coronavirus compliance inspection.
Coronavirus has presented many challenges for organisations so it was fantastic news for both us and our main development contractor for Hillside, P Casey & Co Ltd, when we received such great feedback from the government agency.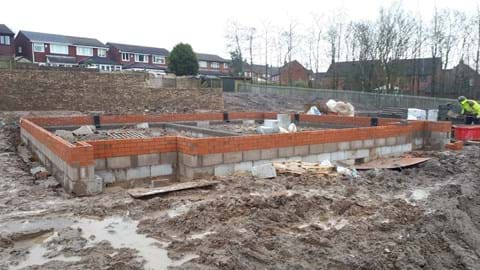 The inspection looked at the coronavirus safety measures in place, which included risk assessments and method statements from all sub-contractors as well as cleaning procedures. The welfare facilities were also assessed, including hot water access and hand dryer provision, and other coronavirus-related factors such as the appropriate separation of tables in the canteen and floor markings so those working on site can easily observe social distancing.
We received high scores across all areas and our efforts to keep staff, contractors and the wider public as safe as possible during the pandemic were highly commended.
Sarah Hutchings, Health and Safety Manager at First Choice Homes Oldham, said: "Hillside is our second site to receive positive feedback from the HSE during the pandemic and this is an excellent result for both us and Casey.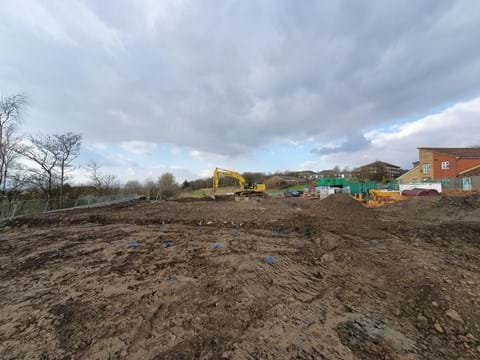 "Keeping people safe and minimising the risk posed by coronavirus is our number one priority at this time, so it's essential that all our sites remain secure and fully compliant with the latest government guidelines. We will continue to work closely with Casey and all our contractors to ensure we stay safe during these challenging times."
Phil Hey, Group Health and Safety Advisor at Casey, said: "Like standing before the head teacher at school,  a HSE visit always gives you butterflies, even if you're fully confident that all your processes meet or exceed what's required.
"We'd like to thank all our employees and sub-contractors for following the correct procedures and ensuring a very successful HSE visit."
Work began on Hillside in November 2019 and once completed, the site will provide 29 new homes for Oldham residents, all of which will be for affordable rent and support our plans to help combat the national housing crisis.
For everything you need to know about Hillside, including types of home and estimated completion dates, visit our webpage.